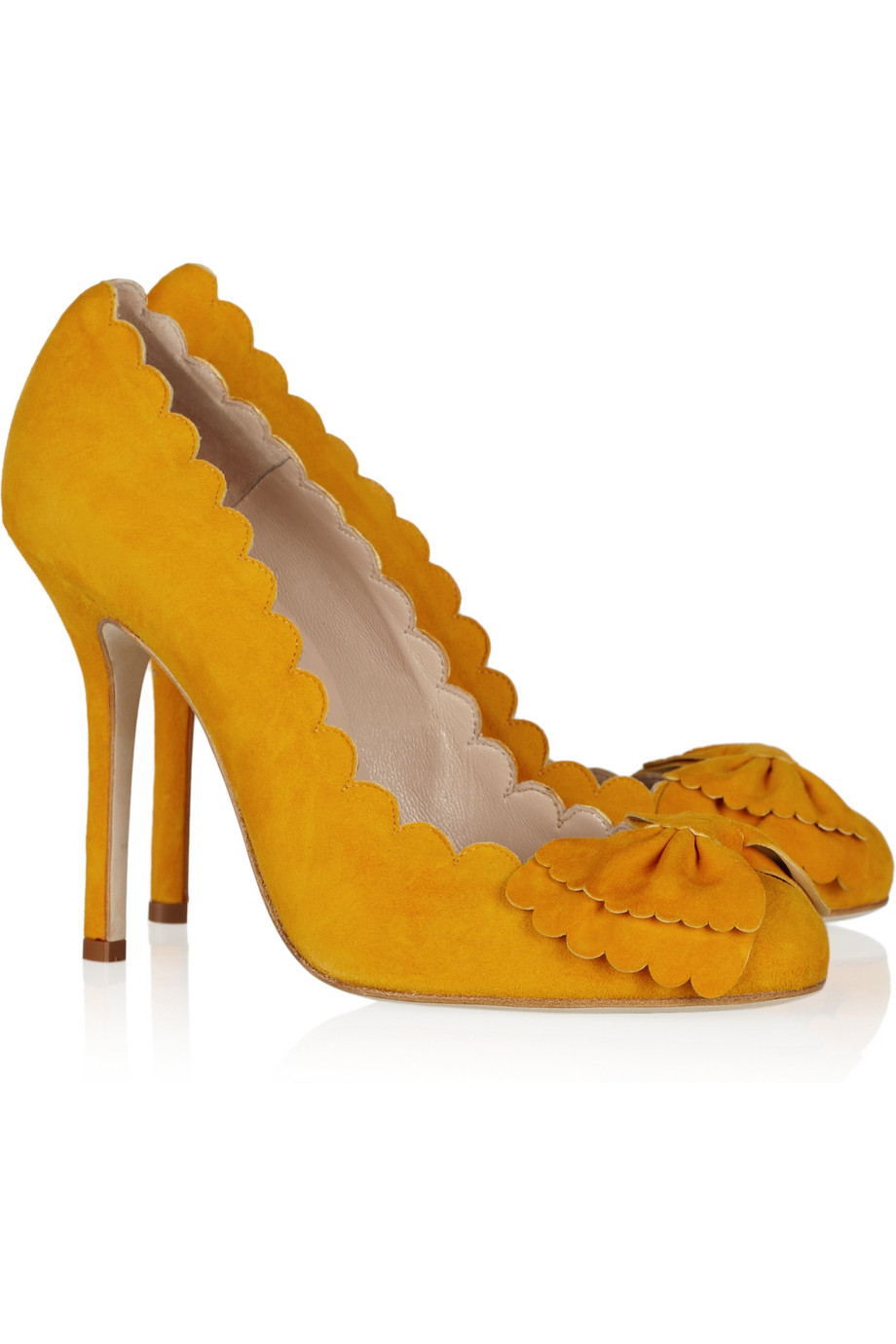 Kicking off the week with something bright and beautiful to help you brush away the cobwebs this Monday morning. These beautifully crafted shoes come from Oscar de la Renta, and feature a stunning slim heel and double scalloped-edge bows at the front.
Let's take a close up on that bow shall we?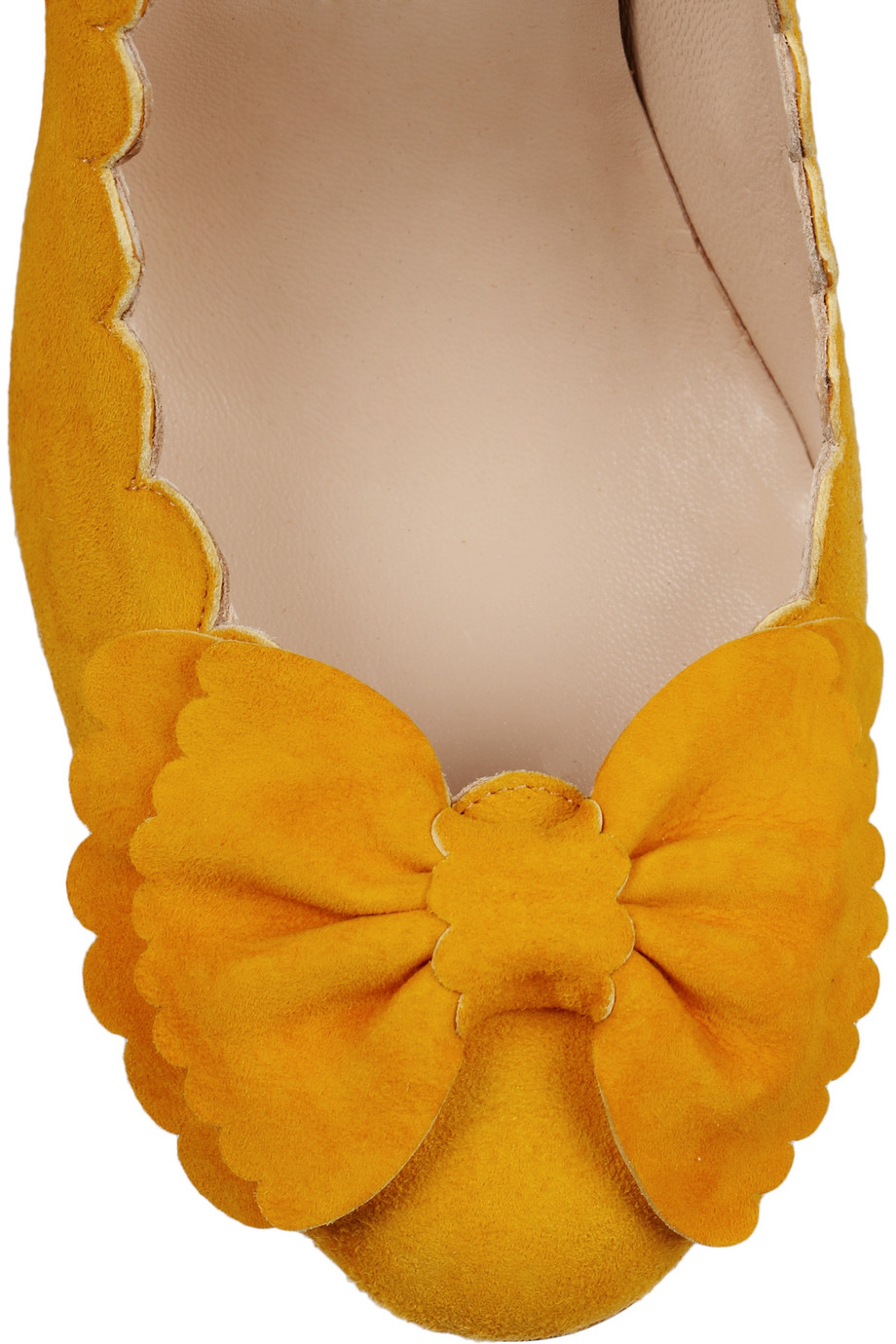 Completely adorable! Even the centre of the bow has a sweet scalloped edge.
Mustard is a fantastic way of adding colour to Autumn and Winter outfits without looking out of place. I love to team it with grey knitwear and leather leggings. These are also fabulous enough to be worn in the evening however, and would also set off a jumper dress and thick tights off a treat too - and make a great change from black or brown boots!
BUY THEM from the Shoeniverse Shoe Shop for £460