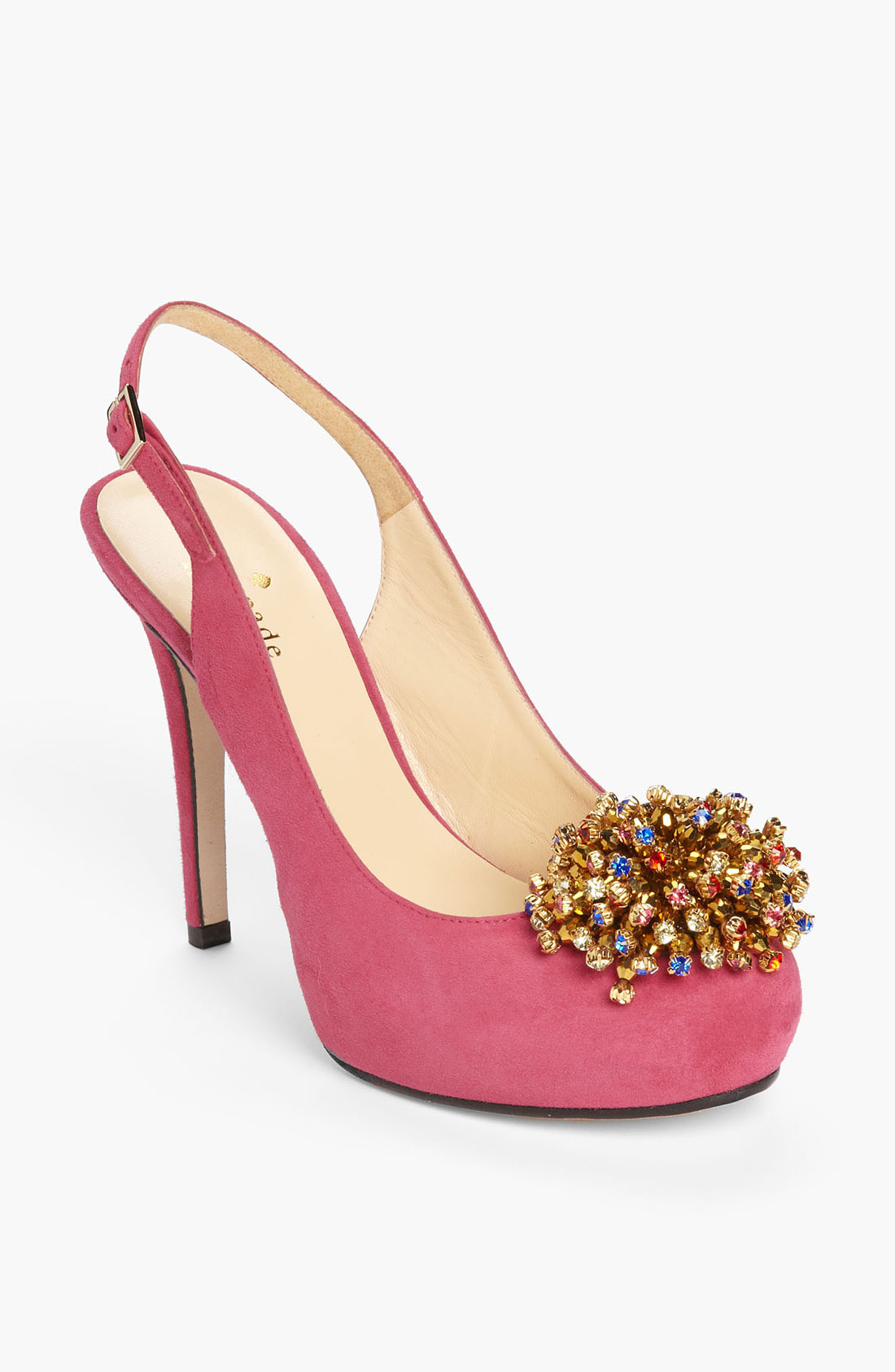 Bursting onto the scene with their fruity rasberry pink smooth suede upper and multicoloured gem metallic embellishment, these cute slingback heels from Kate Spade are something of a triumph. The style would hold it's own as a classic even if totally plain, but with that eye catching shoe-jewellery at the front, they are easily elevated to true covetable PPP status (Pretty Pink Party shoes indeed!).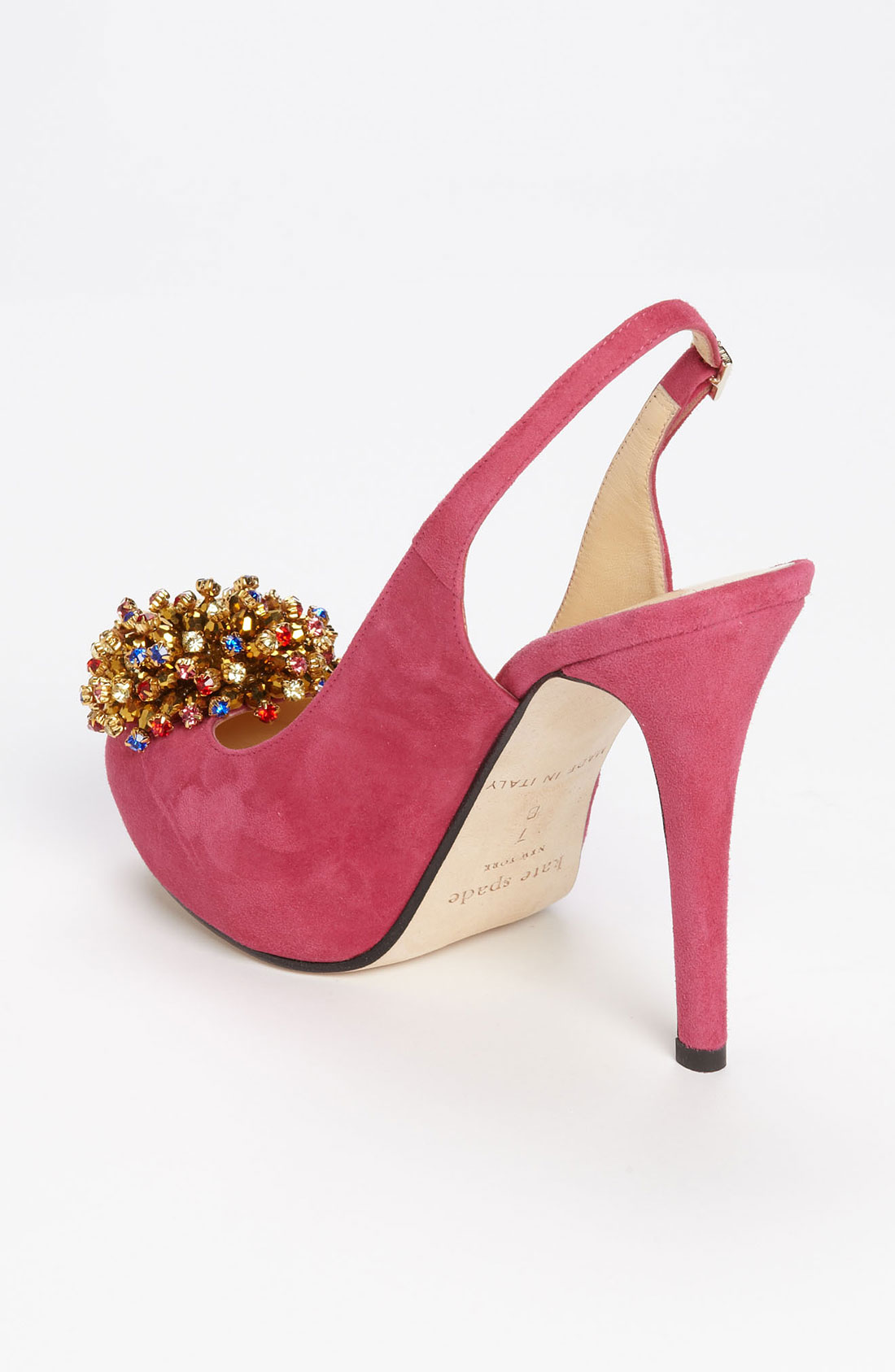 But they are not all about the decorative embellishment - these legitimately are beautifully designed and look just as stunning when viewed from behind. To give a smooth blank canvas to the front, they feature no frills - including a smooth concealed platform and a smooth and elegant flattering heel. Simple and understated, yet everything about them is completely as it should be.
Would you love to look down at your feet at your Christmas party and see these beauties smiling back at you? They would surely take a place in any shoe lovers collection?
BUY THEM NOW