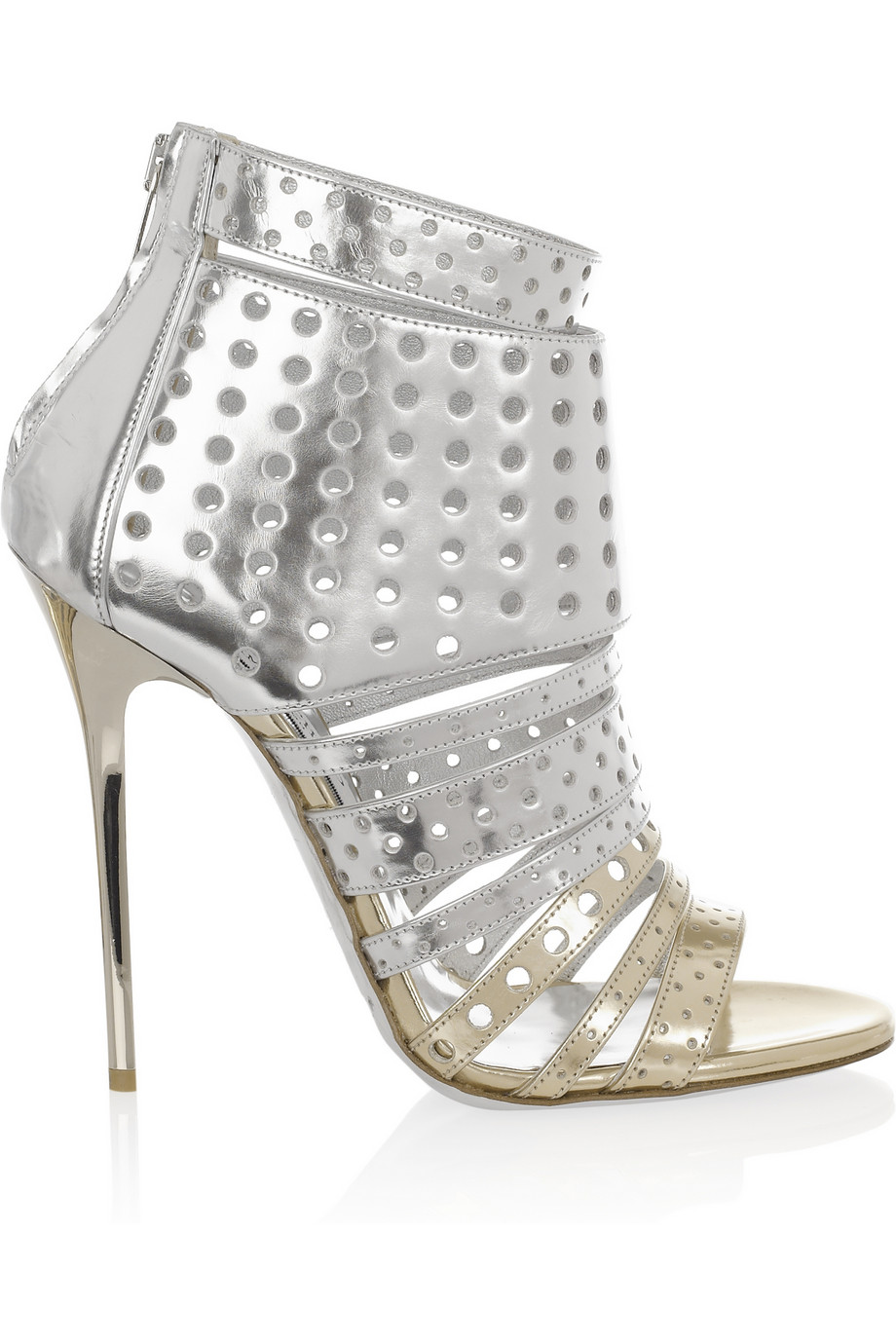 Metallic heel time again - and these are completely fabulous on every level. The tiny slim heel is anything but practical (of course) but I adore the mix of metal finishes and the line of these is incredible. Look at the reflection of the heels too!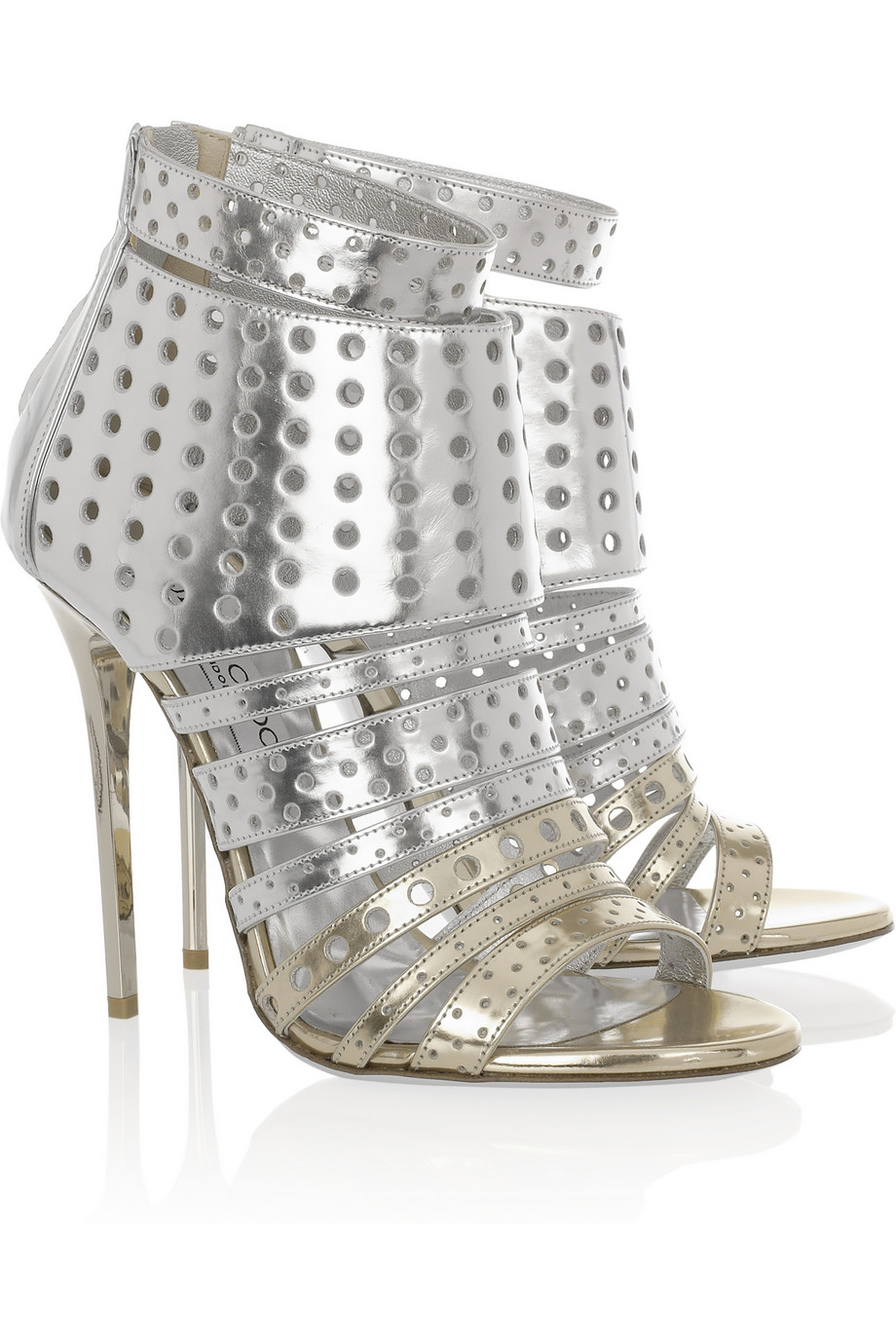 Naturally these are not your everyday pair if heels, and you would probably get some funny looks should you take them into the office for the day. But if you are after something eye catching for a special night out and want your shoes to be the centrepiece of your outfit, then Jimmy Choo has definitely got you covered with these beautiful sandals.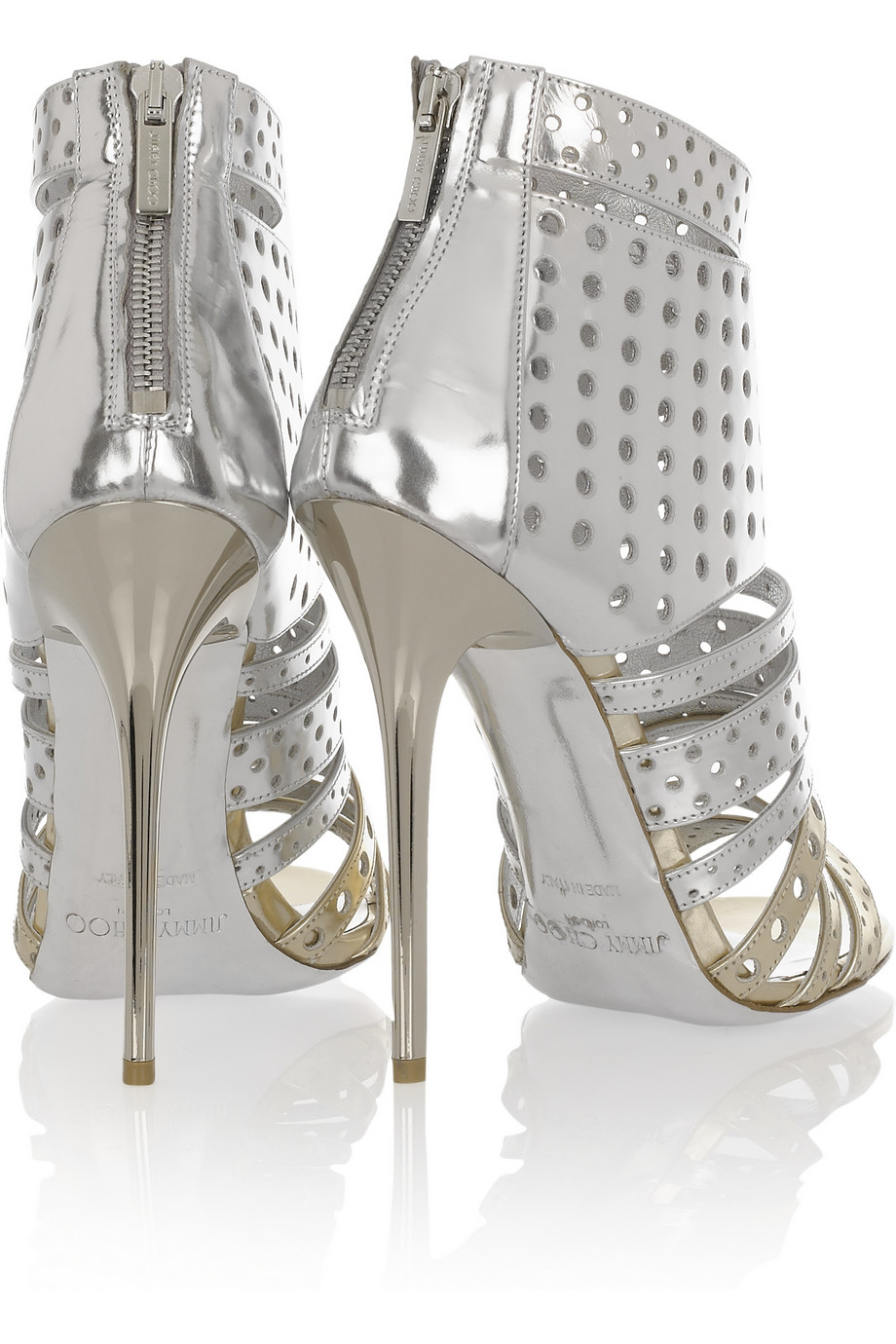 The back zip of course makes perfect sense to get in and out of them, whilst even the sole itself has been given a silver finish. I think they are ready for their close up...
Gorgeous ultra feminine Choo at his finest - perfect party shoes!
BUY THEM NOW