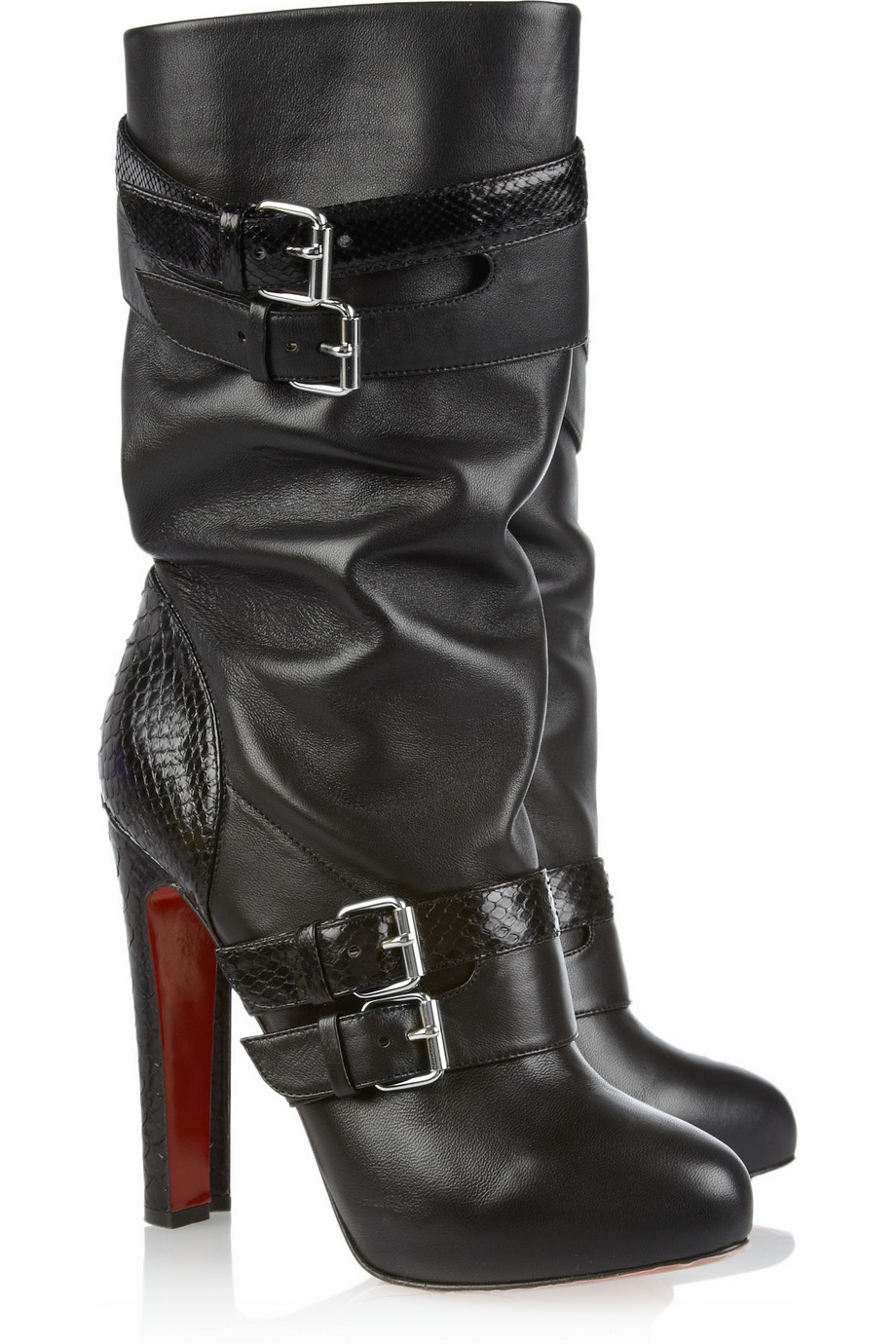 Now as we have firmly established, I love biker boots. Any colour or variation is always good, but especially when they involve heels. When we are talking heeled Louboutin biker boots then they are even better.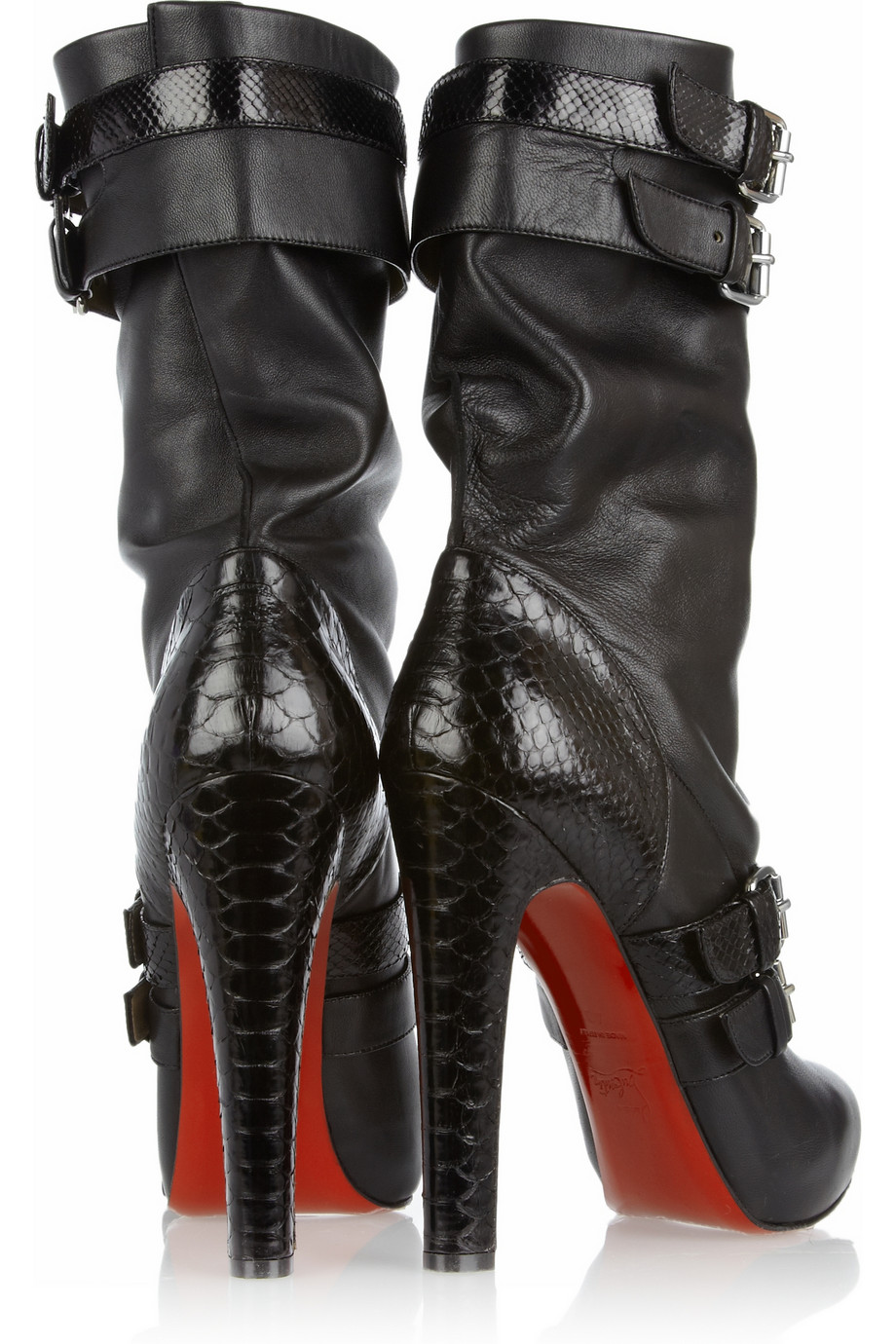 I adore the double buckle straps, a perfect set of twins if ever there was one. Of course, being Louboutins, you also get the signature red leather sole and utterly impeccable attention to detail and workmanship. These have to be the ultimate fashionista biker boots. Probably not made for walking as such, but damn pretty when you stop to lunch.
Let's look at them on, with a pretty flirty skirt or dress is one of the best ways of wearing biker boots. Of course you probably want to add in some thick tights at the moment, but the look is still the same.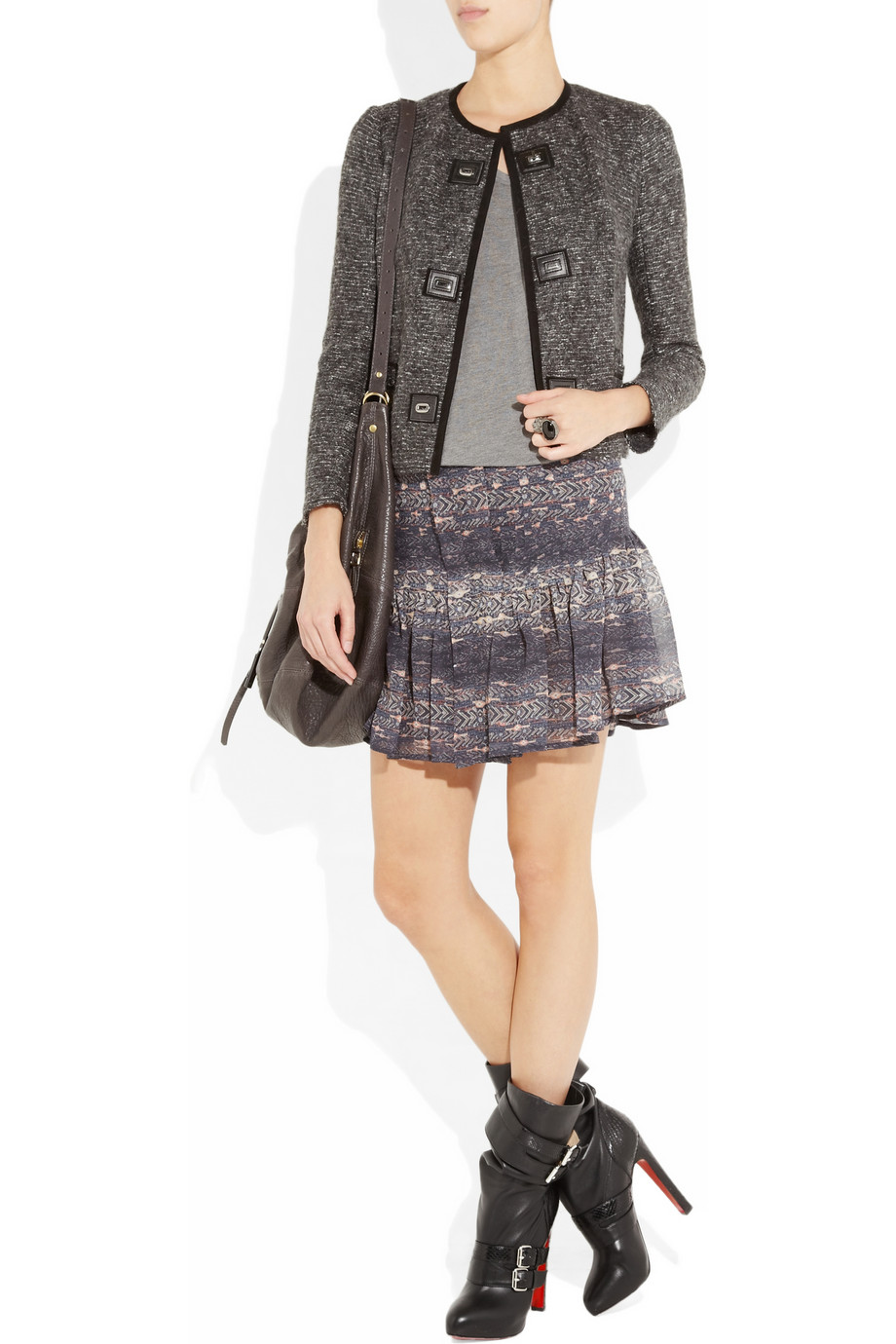 Outstandingly pretty, and I love the way the leg slouches when worn. They might just have to pip every other biker boot in the history of shoe-kind to the title of the Ultimate Biker Boot.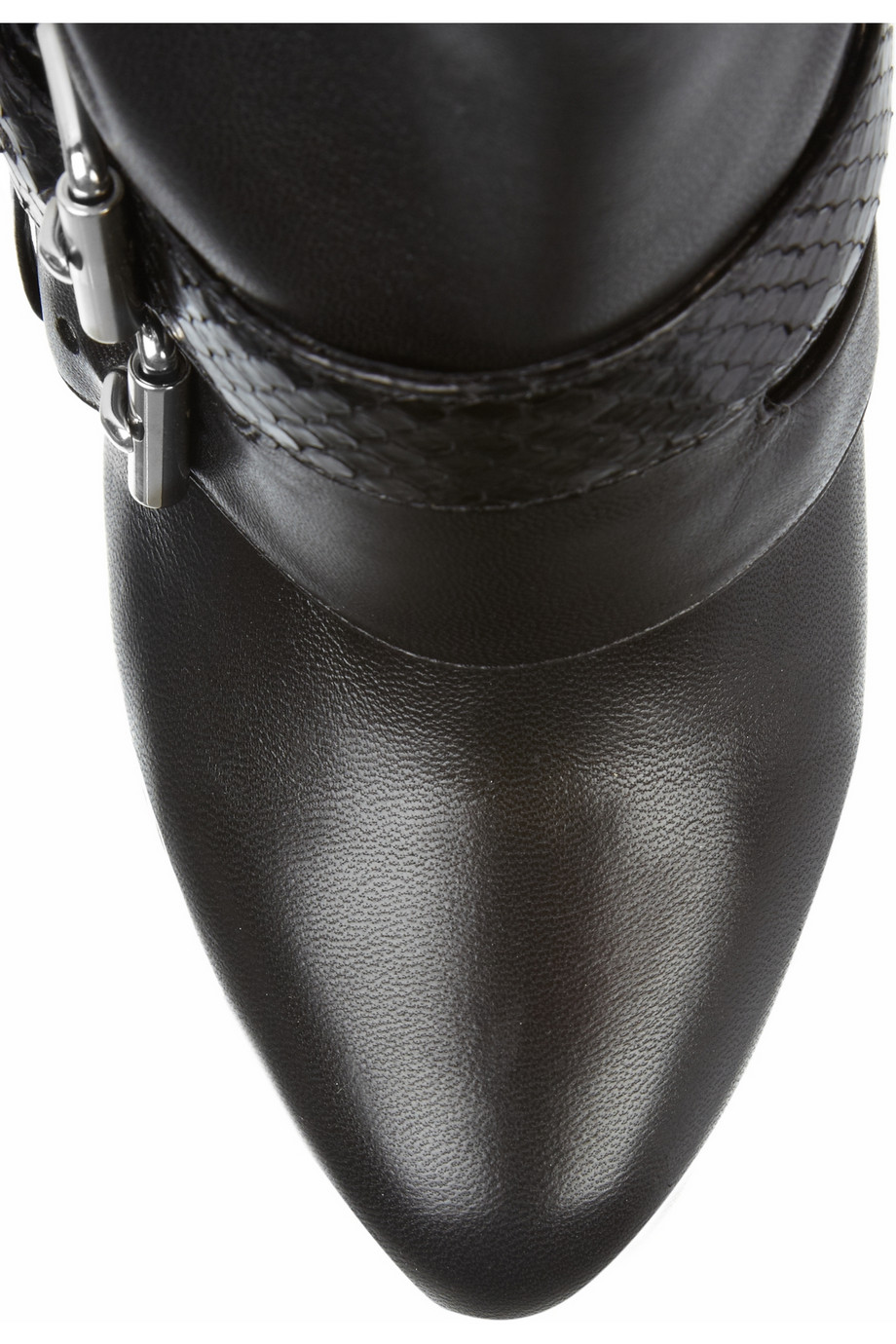 BUY THEM NOW