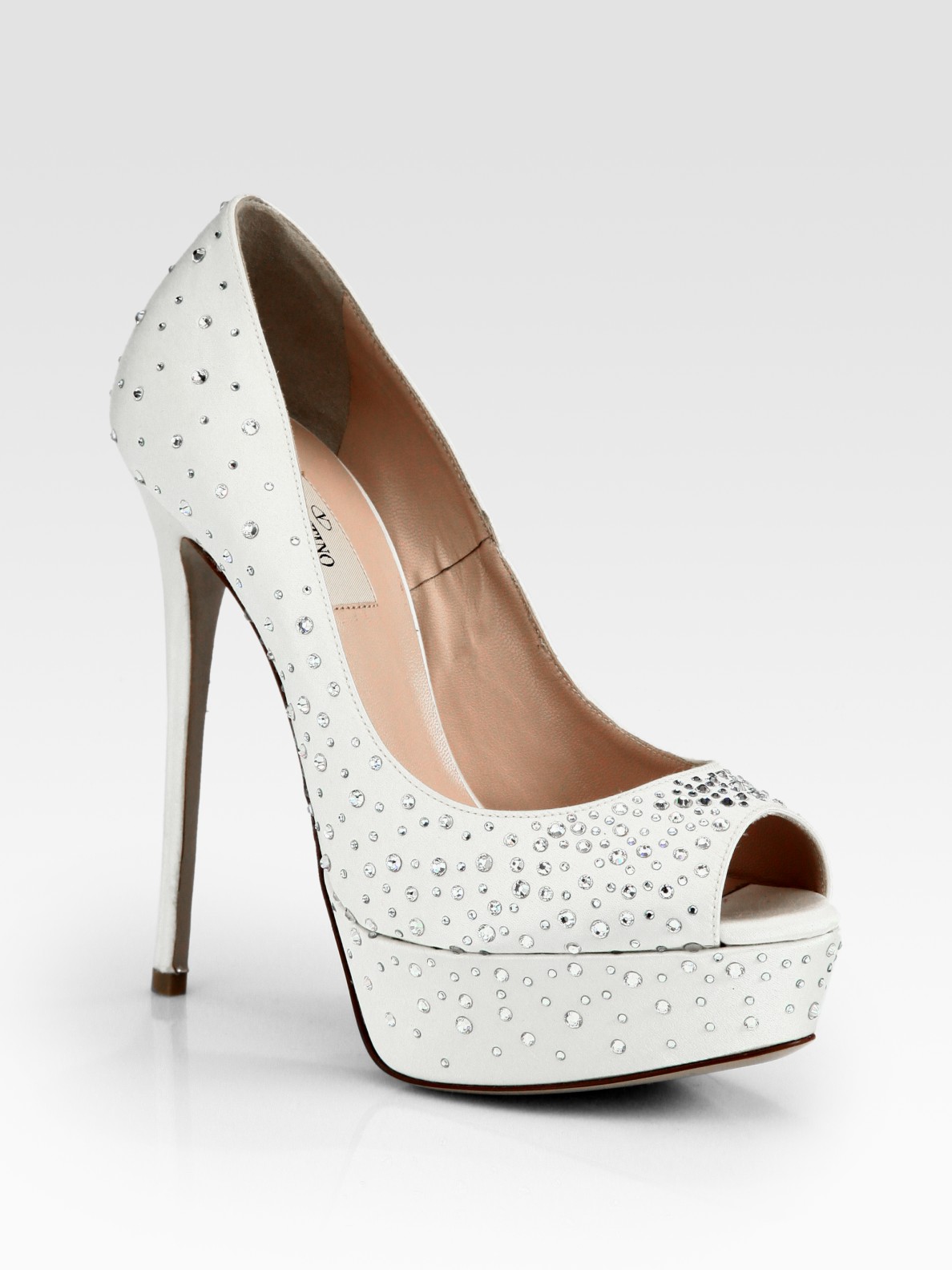 There wasn't a Wedding Wednesday post this week, but I did stumble across these when browsing for shoes (yes, it's a hard life!) and though they were deserving of a mention for any bride looking to make her shoes a real feature of her outfit on the special day.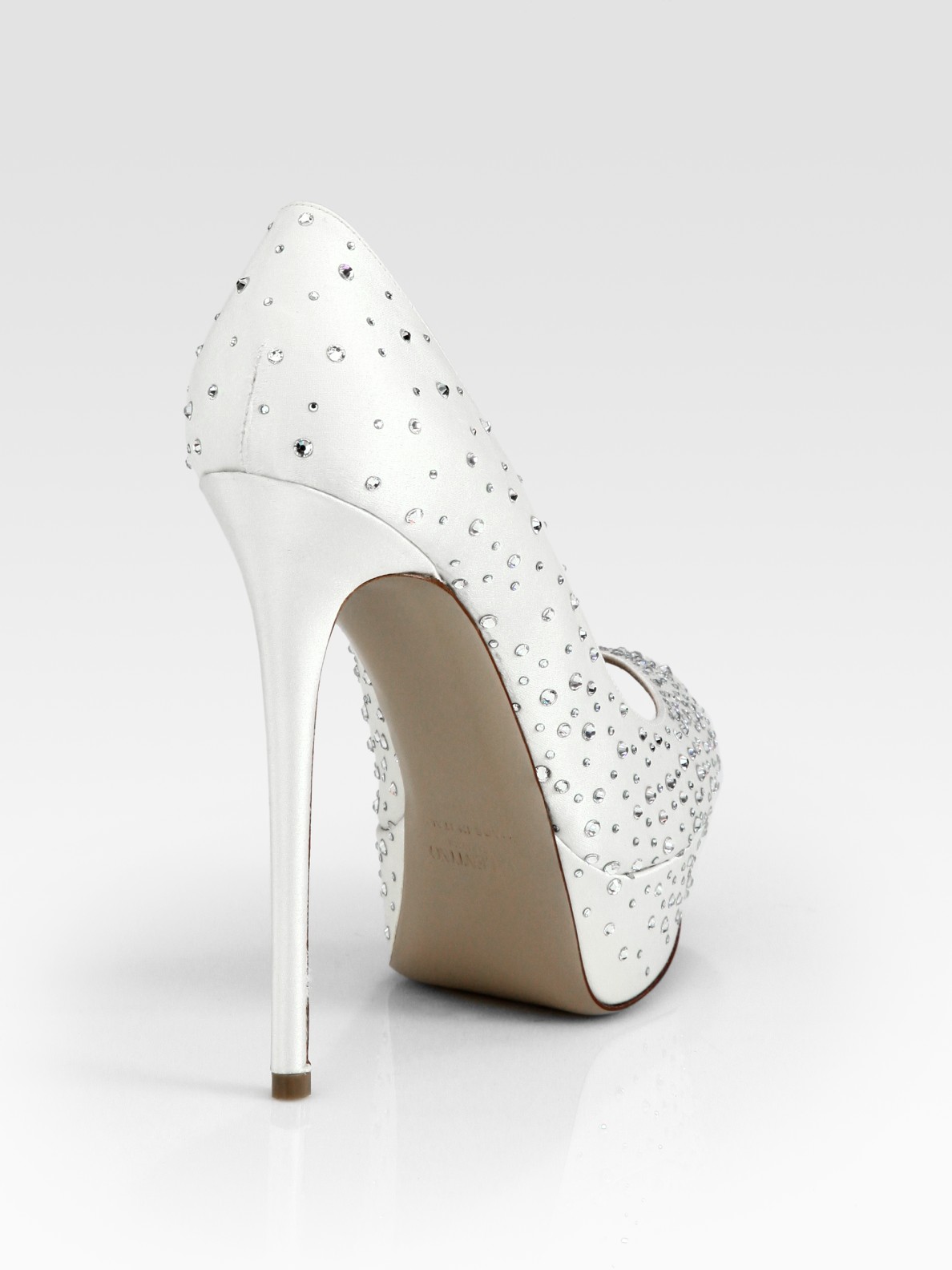 They are true princesses, standing tall and sparkling with pride and the sort of gleam that lesser shoes cannot muster. If you have the budget then I would highly recommend and indeed urge you to buy these shoes for your wedding day. They are my favourite of any wedding and bridal styles shown so far on Shoeniverse - and I only feature wedding styles that I feel have that special mix of beauty and wearability. These heels are undeniably special on top of that.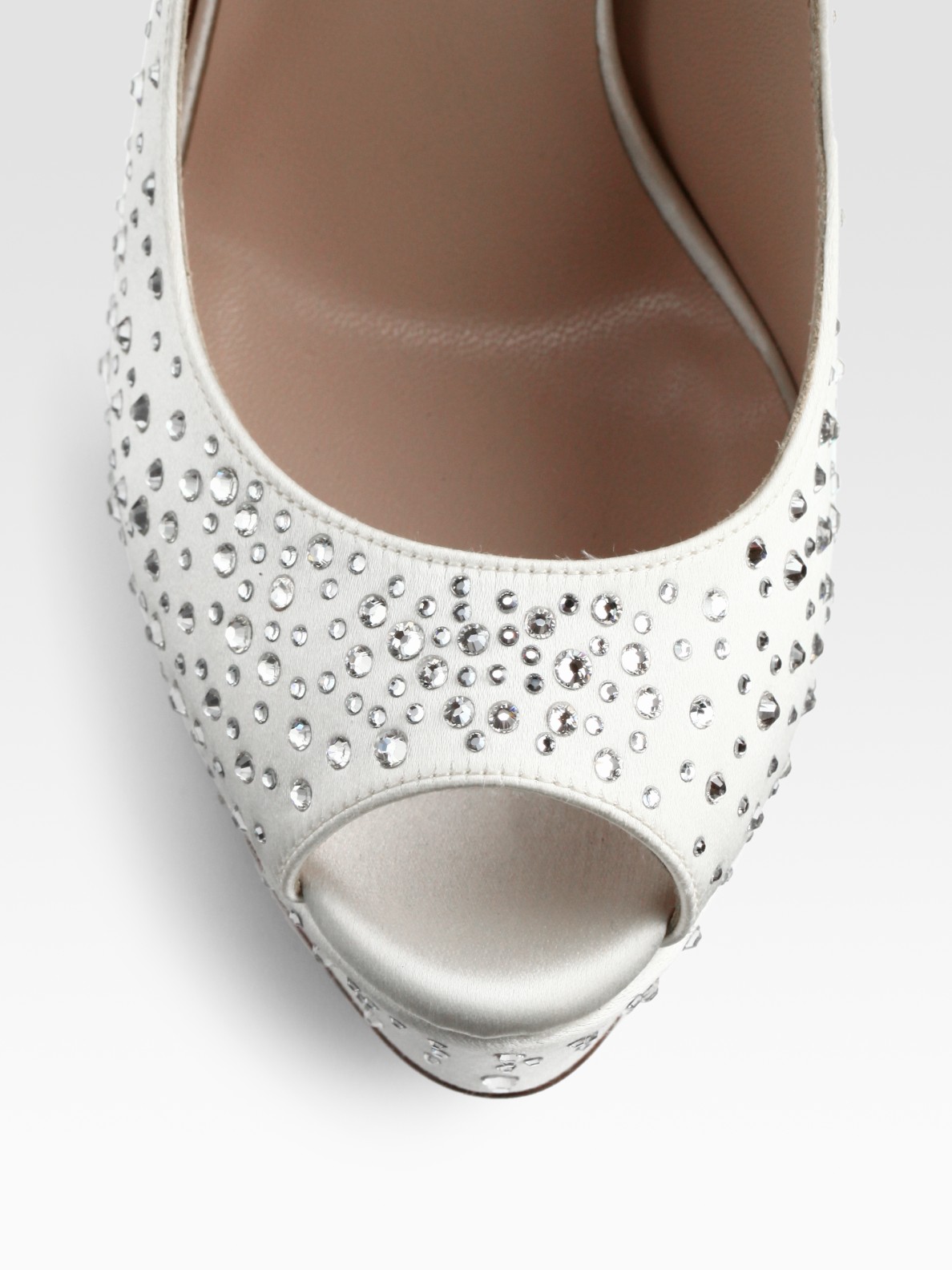 Incomparably beautiful and the workmanship is sublime. I envy any bride who has these for her big day!
BUY THEM NOW