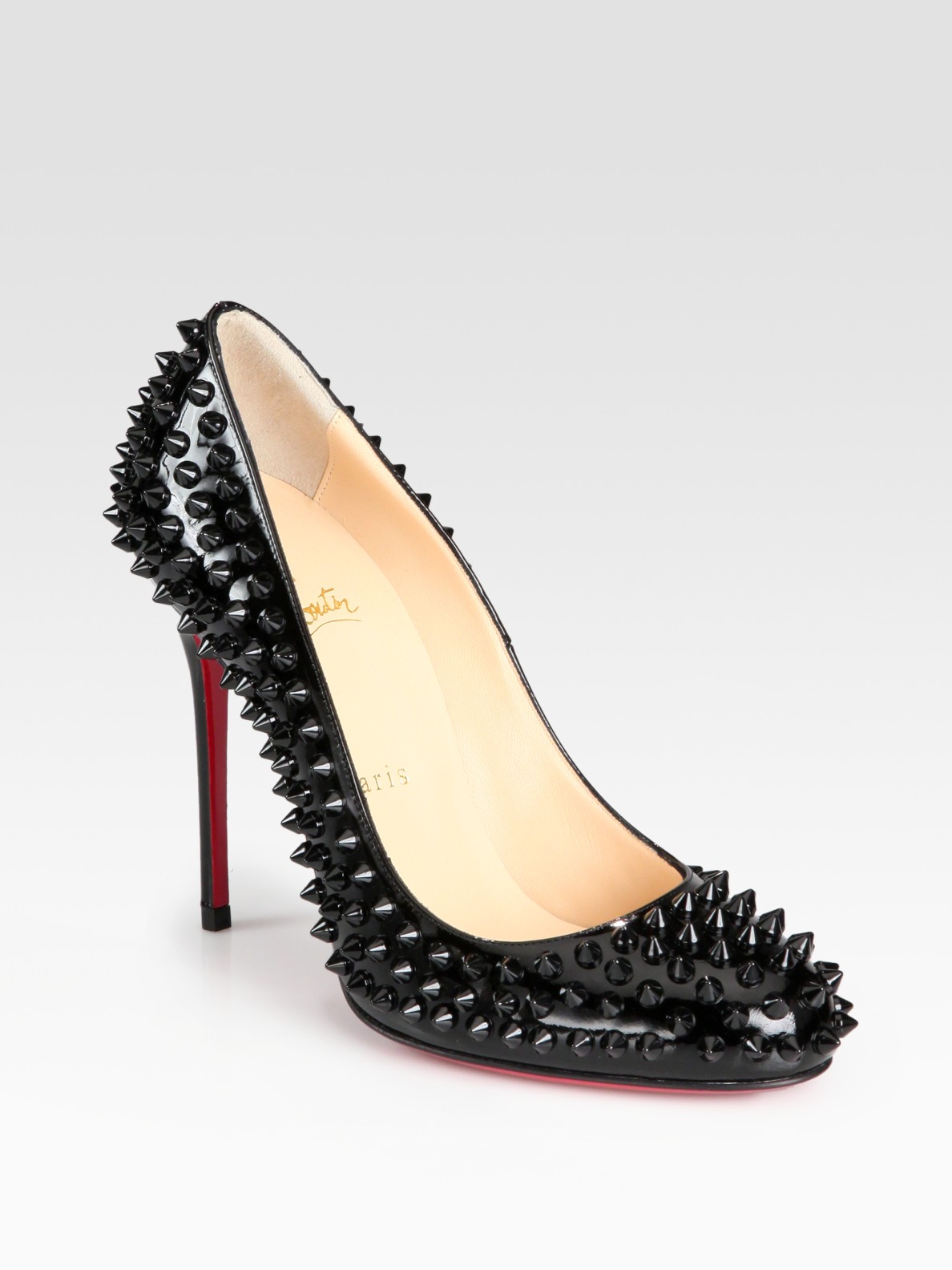 I love the shape of the Fifi heel from Christian Louboutin - even better than the Pigalle for me because of the more rounded toe. If in a simple flat finish of course these are just a beautifully cut classic heel, but when you add the all over patent black studs they become something altogether rather more extraordinary.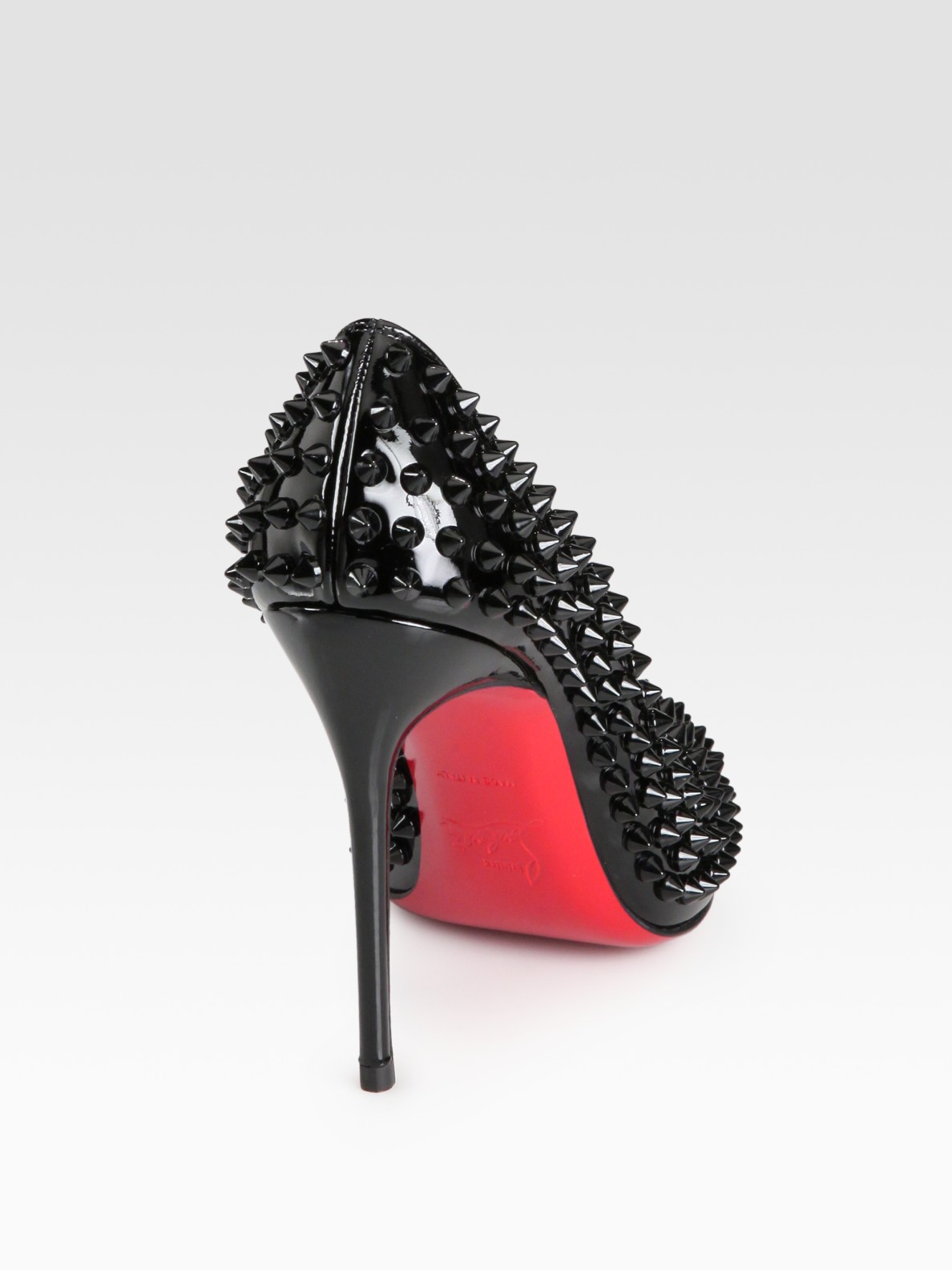 The heel is so fine and refined, and somehow the red leather sole looks even more rich and sumptuous when contrasted against the spiked black patent upper. I think they are amazing.
I think that they are ready for their close up...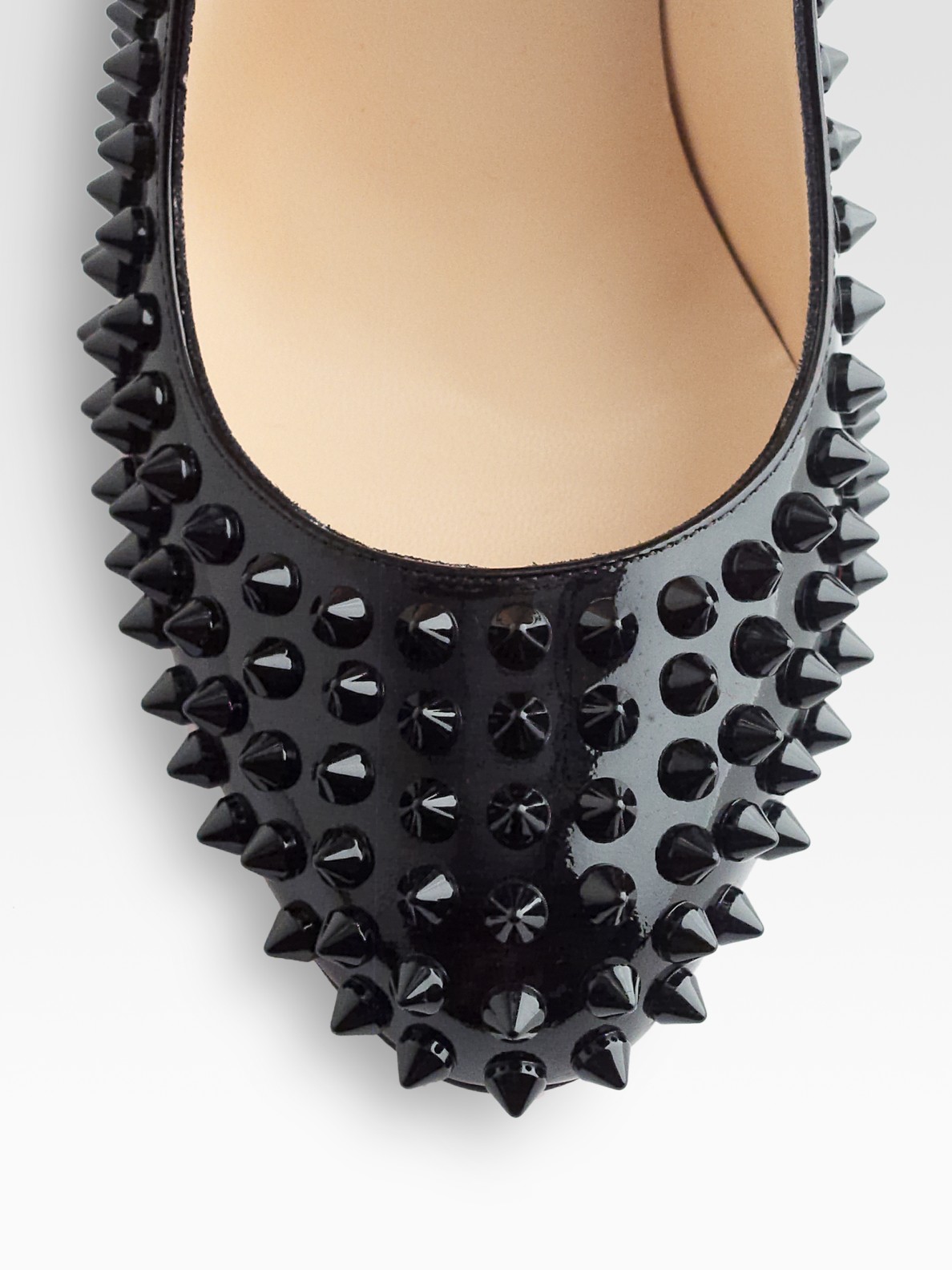 Now who wouldn't love to look down at work or play and see that view on their toes? Fifi prove that there is no need to choose between elegant and edgy, and for that alone they are my favousite so far of all the studded heels. They will cost you £792.
BUY THEM from the Shoeniverse Shoe Shop