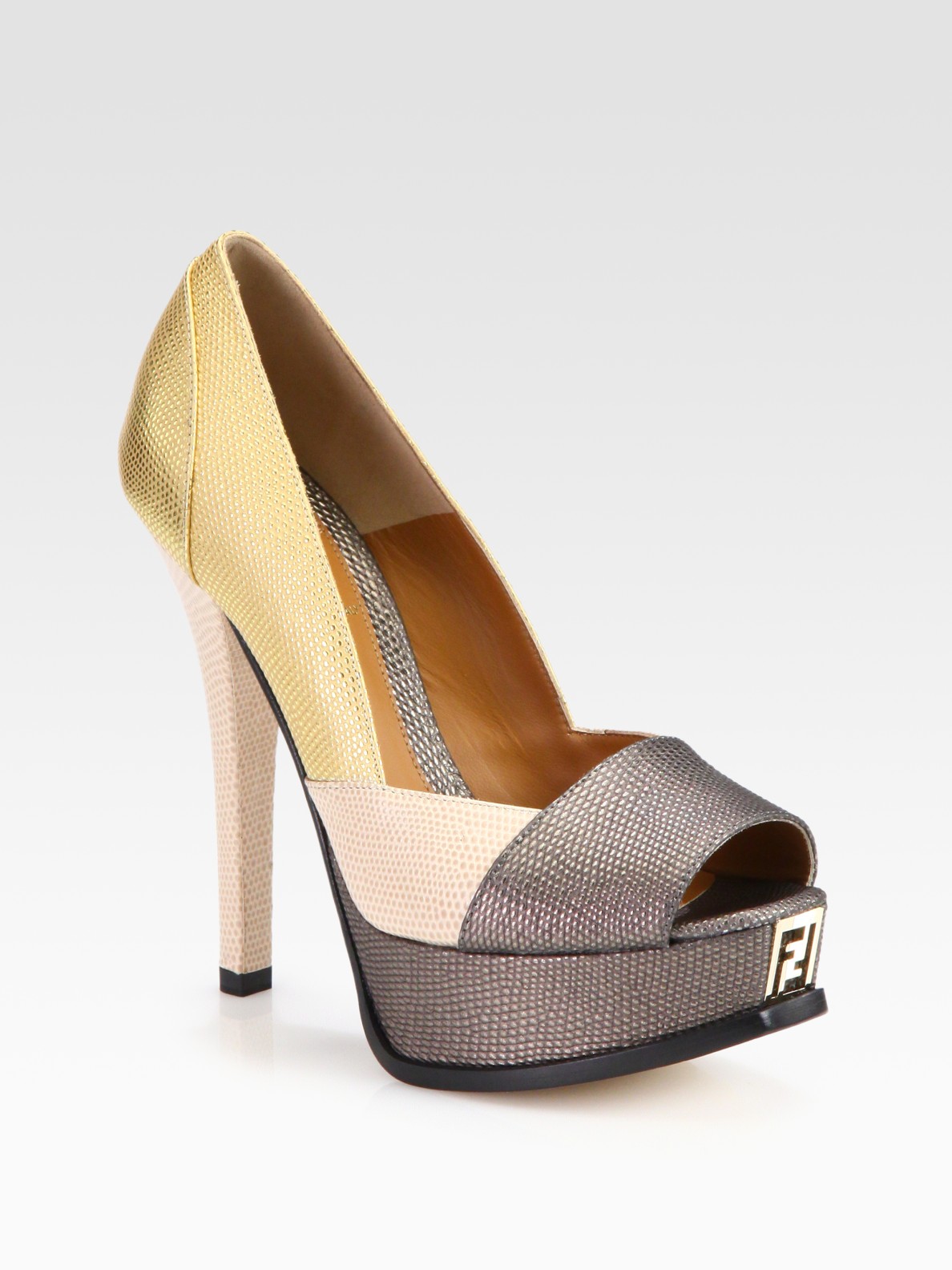 No they are not practical. No they are not cheap. Yes it's Winter and these have a peep toe. No I officially do not care because I love these shoes!
Fendi isn't a huge go-to label for me but there is so much to admire with these heels. The smooth upward curve of the platform towards the toe. The sharp straight cut of the peep toe. The oh-so-successful colour blocking whilst retaining these shoes as a 'nude option' too - very clever.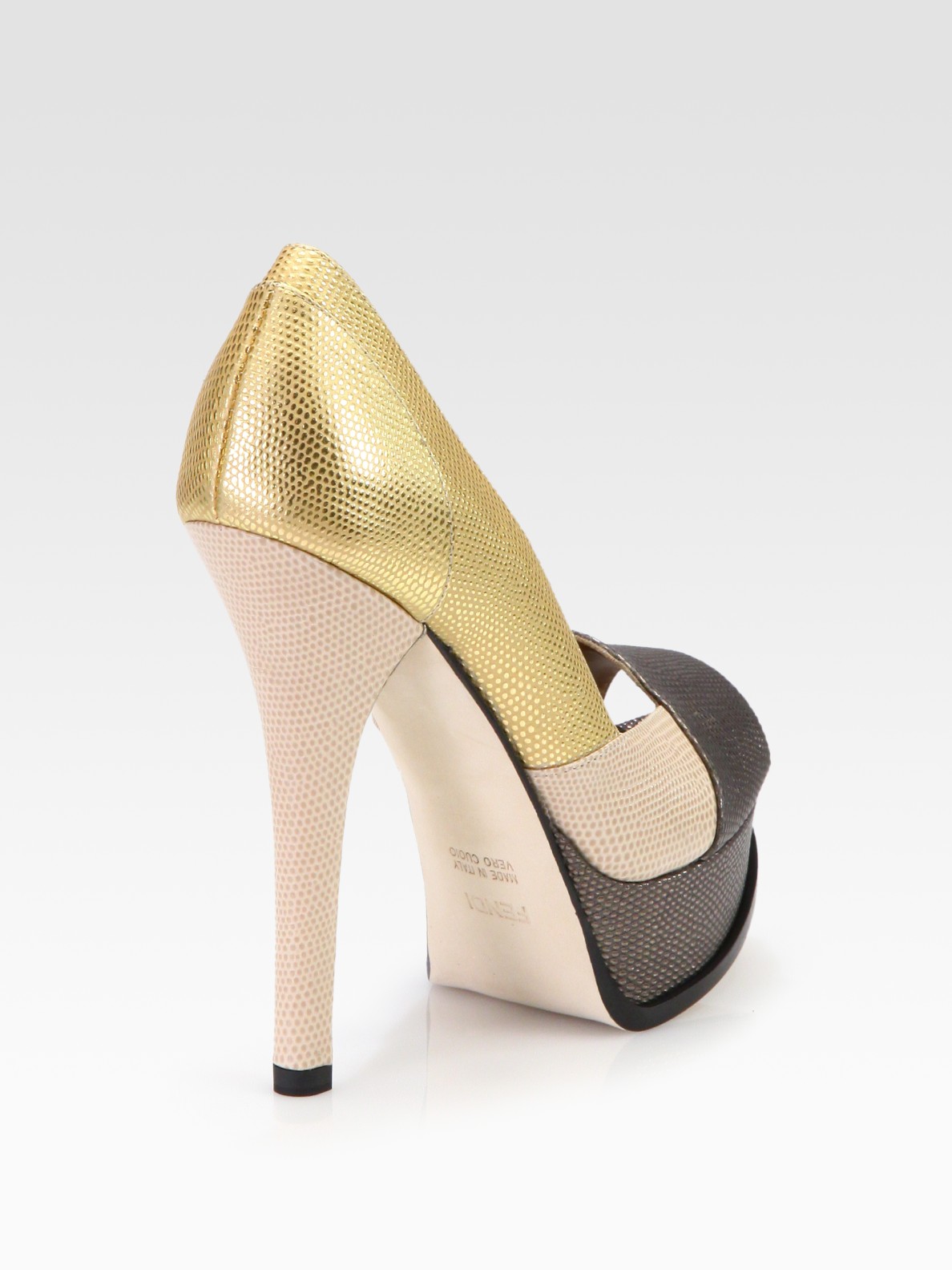 I adore the combination of gold, baby pink/nude and charcoal grey. I am pretty sure that I would never tire of wearing these heels. They are that much of a timeless classic line for me.
Quick shot of the peep toe?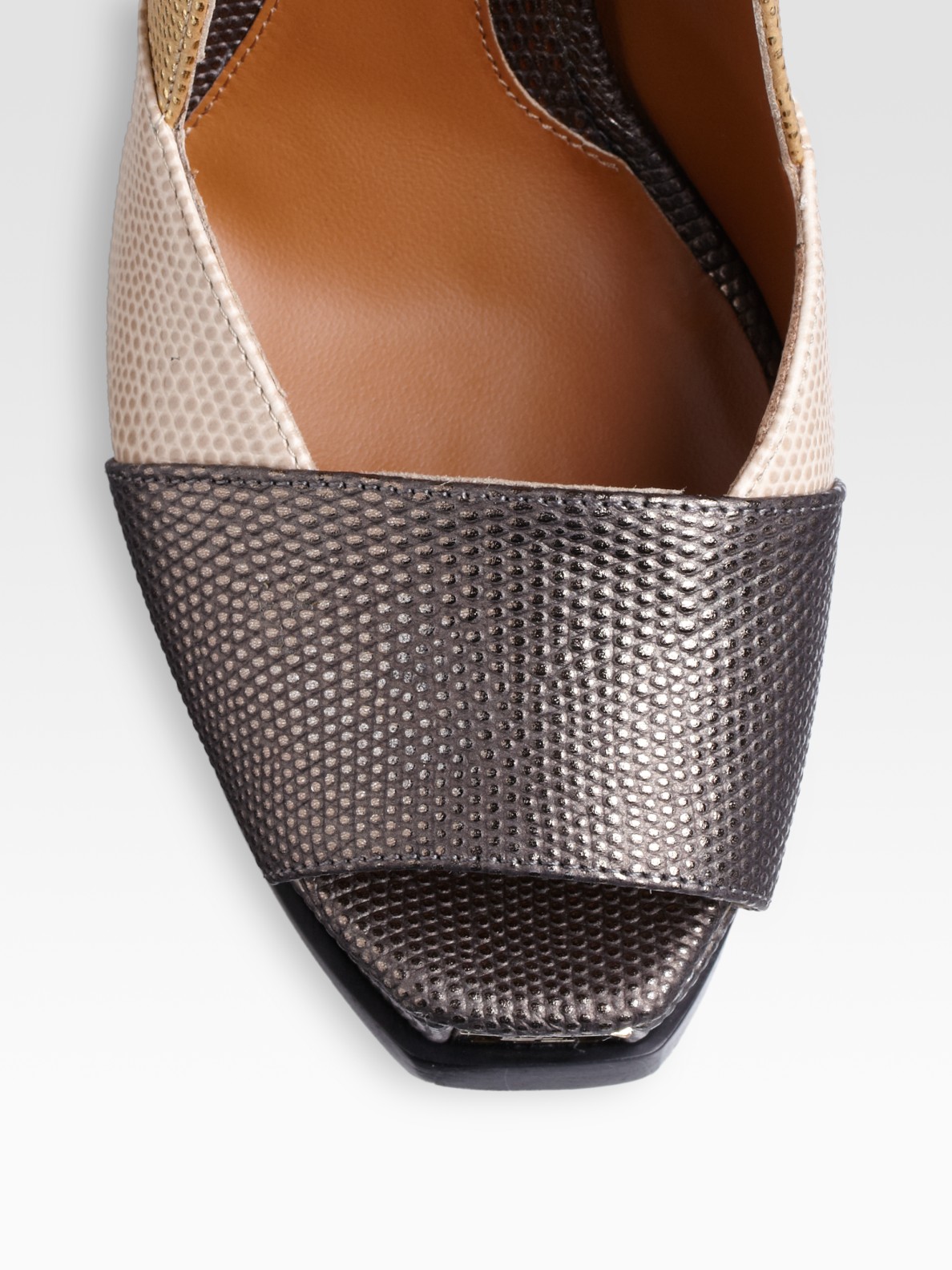 See? Gorgeous even up super close too. These heels are an investment well worth making if you are in the market for a new pair of favourite nude heels that are anything but boring.
BUY THEM from the Shoeniverse Shoe Shop for £550
Just in case you would rather have a warm toned option, they also come in browns with a splash of yellow...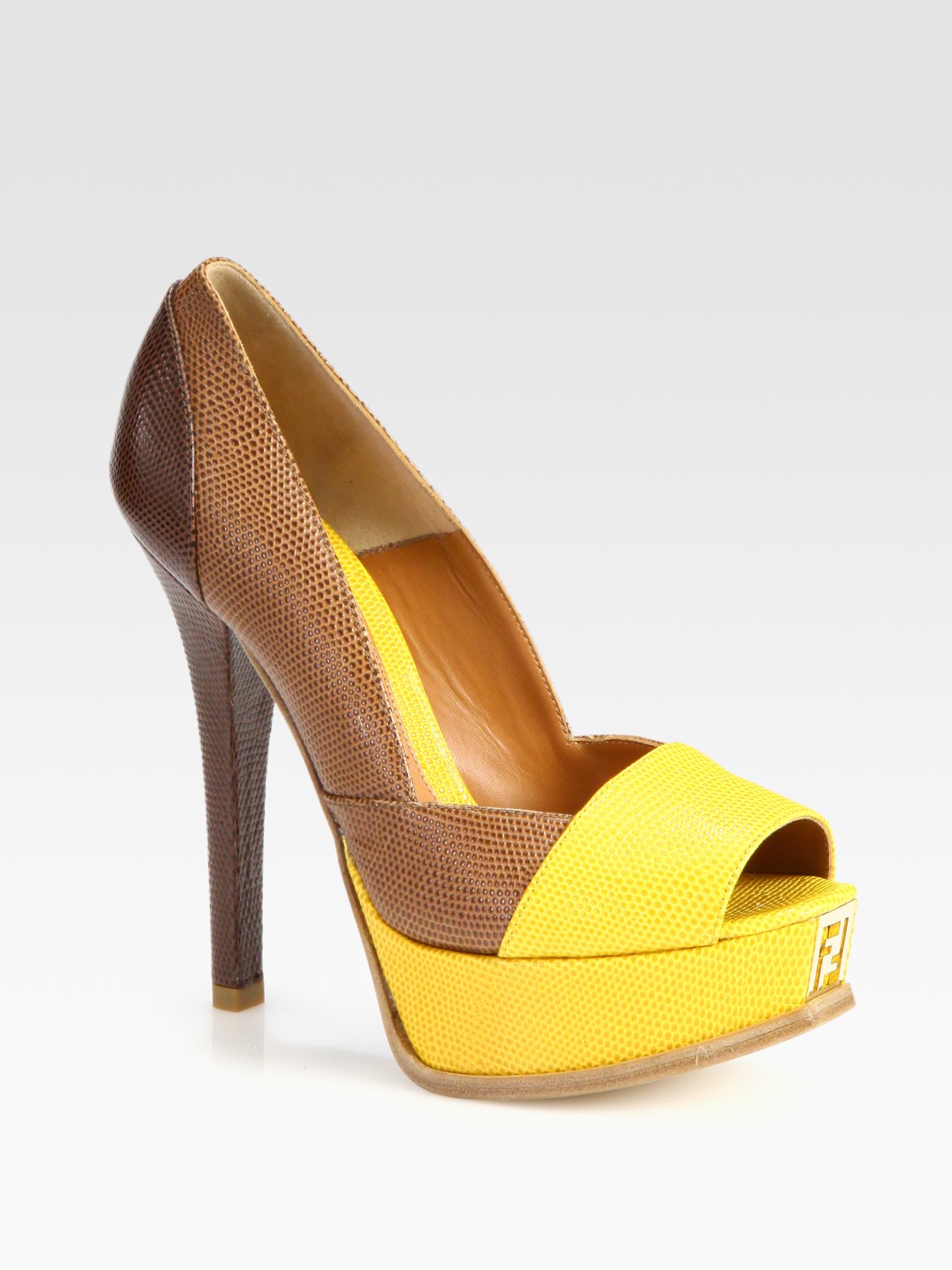 BUY THEM from the Shoeniverse Shoe Shop for £550