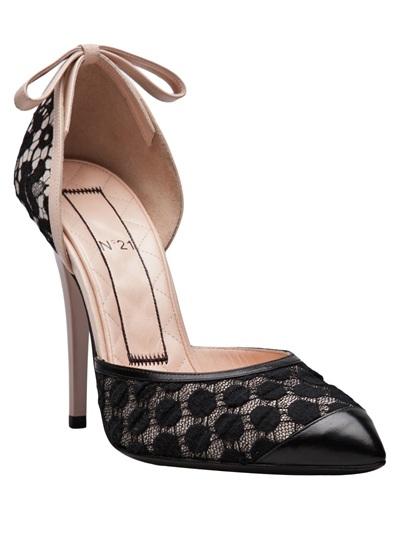 Love these stunning heels by N°21. The quilted pink leather inner perfectly compliments the richness of the trim and lace. These shoes have a very Chanel like feel to them for me, and the beautiful detailing in the d'orsay style and the sweet leather bow really does make them very special.
I adore the contrast of the different lace patterns and the pink heel. The rich black shiny toe cap also sits perfectly alongside everything else. They are a very grown up and vampy heel, which is in strict contrast to the sweet baby pink bow. What an incredible shoe.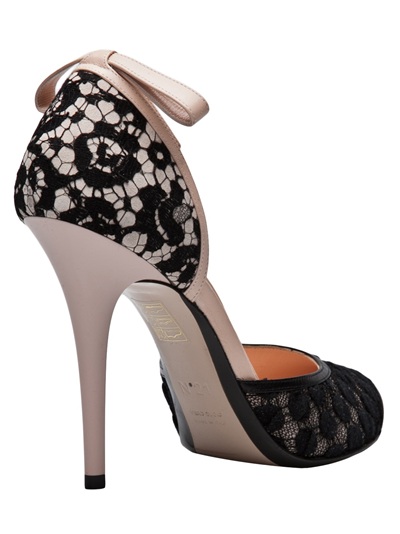 If you didn't fall in love with at first sight, then surely the back view changes your mind? The perfect mix of sweet innocence and deep dark decadence.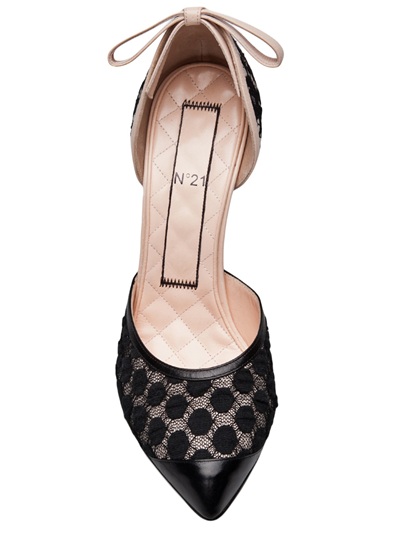 They can be yours today for £775 - not cheap but these shoes will never ever go out of style, or be anything other than ridiculously sexy.
BUY THEM NOW