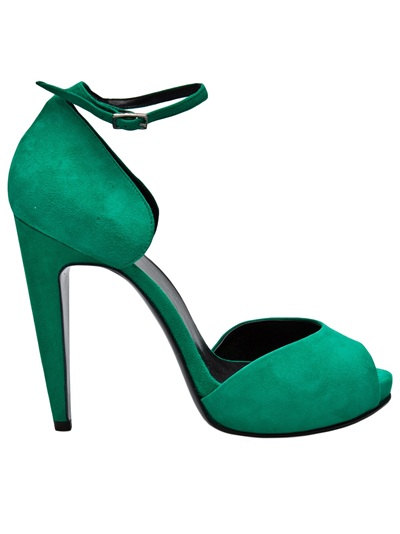 Well now, these pretty little sandals are something of a revelation. I do love suede shoes, however impractical that often turns out to be, and these little concealed platform beauties are just the sort of shoes that I would love to add to my collection.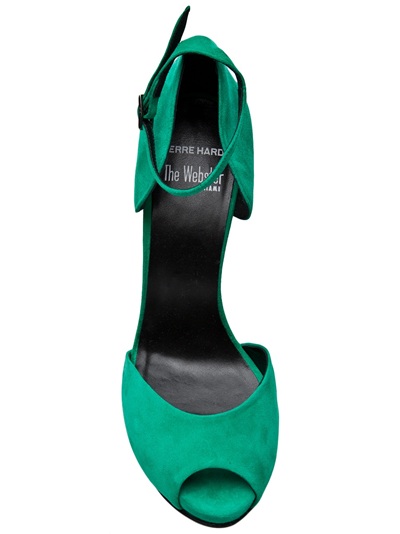 The upper suede is so clean and striking that they almost made me hit the '
BUY THEM NOW
' link straight away - such a fresh colour with a smooth rounded finish.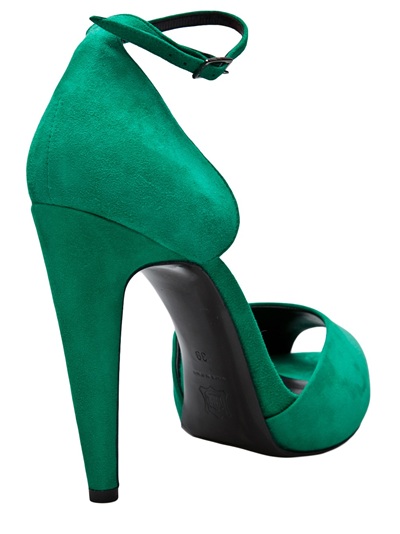 For those of you who love Bette Paige and retro 40's and 50's style dressing, I am sure I need do no more to sell these shoes other than to post these pictures and the shoes really do the rest for themselves.
I'd love to see what you would wear them with too - how would you style them? Cropped pants? Flared skirt? Floral tea dress?
BUY THEM NOW