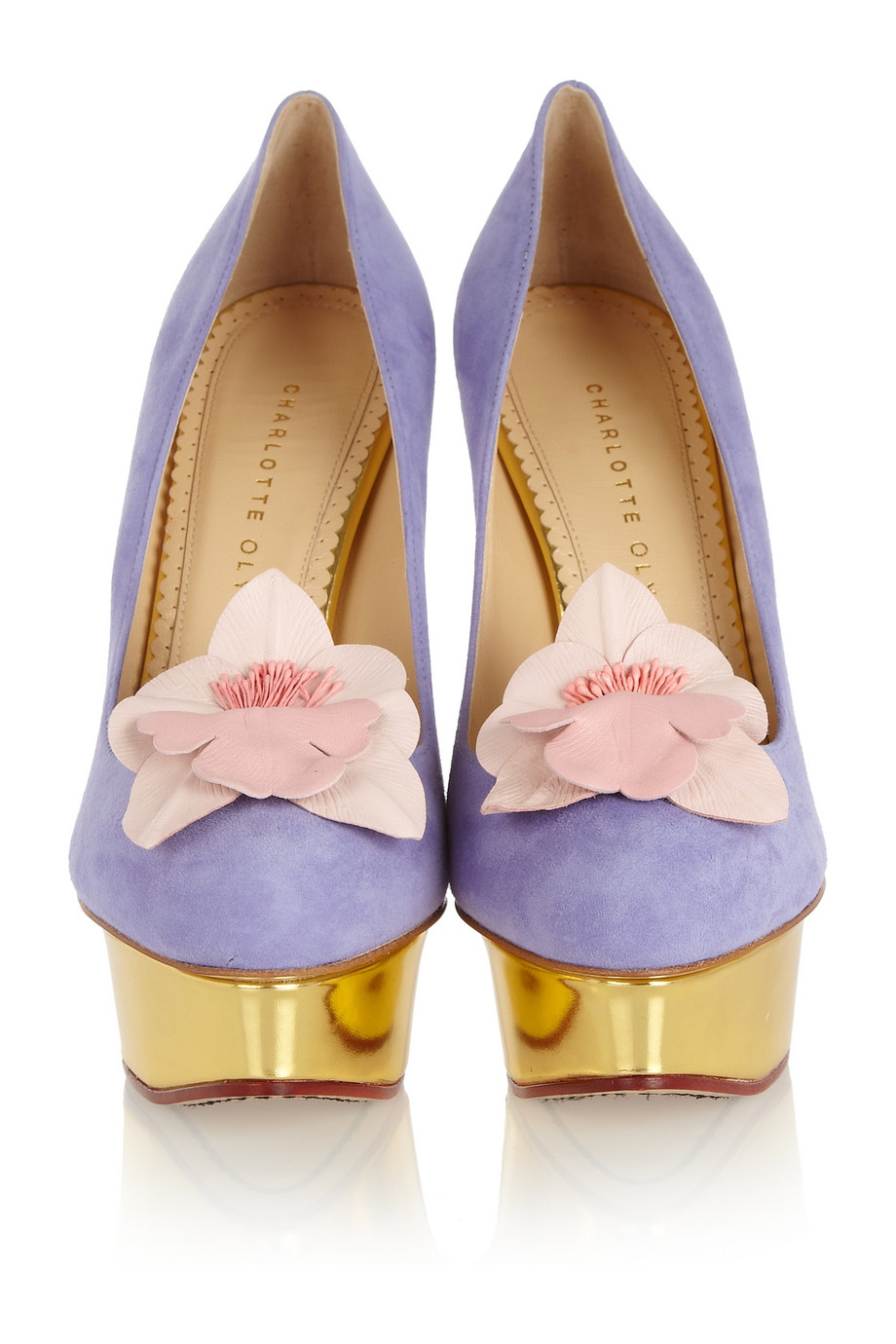 If you are a regular fan of Shoeniverse you will know of my utter fascination with the wondrous Charlotte Olympia. Her shoes appeal the my quirky side, and undoubtedly even for the more conservative of shoe connoisseur, her designs provide a welcome change from the norm. Yes you might not like to wear all of them, but they certainly demand your attention. I actually think however that this version of Dolly (as opposed to the ones with the detachable ankle ruff) are extremely wearable.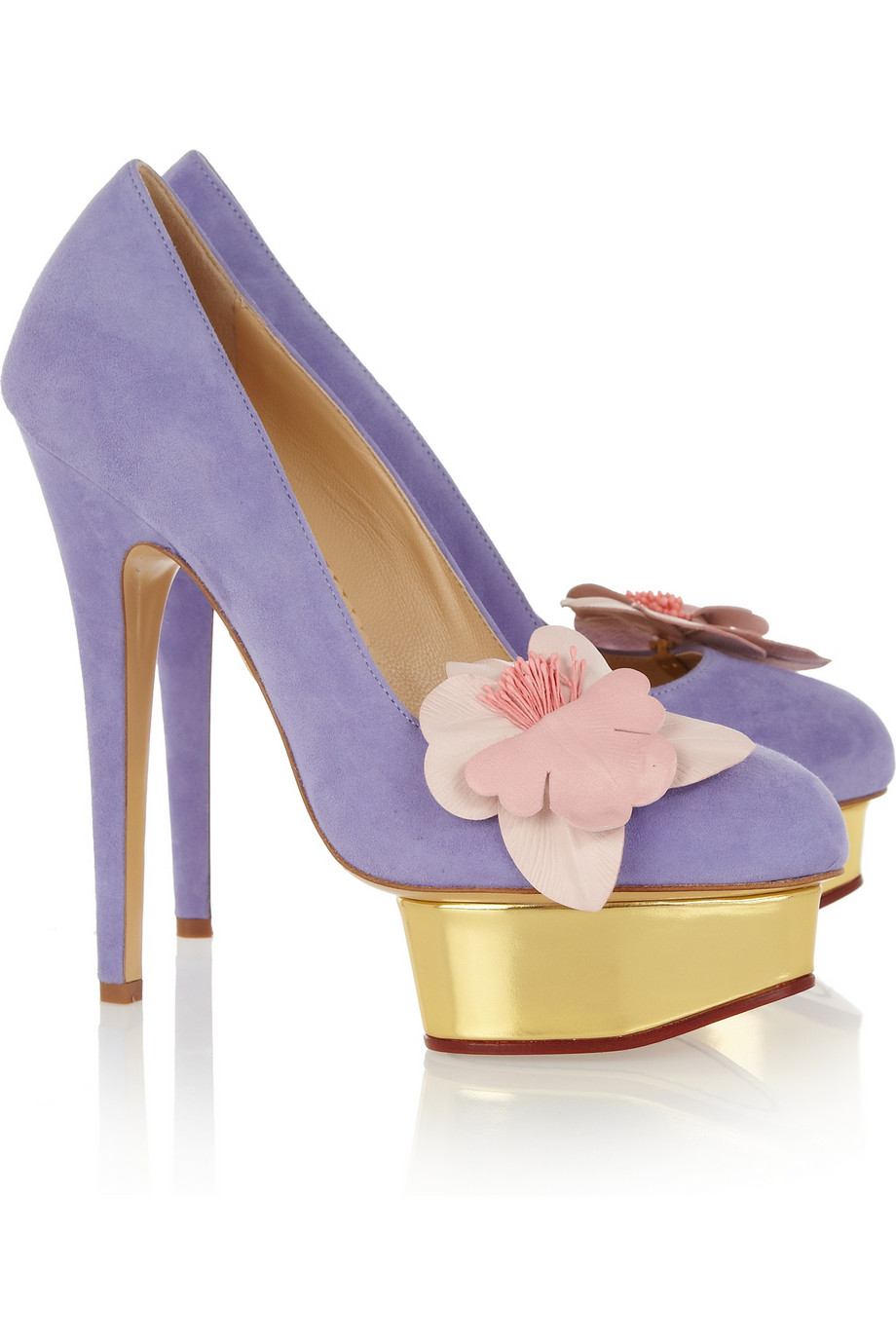 The colour of the upper is of course a matter of personal taste, and whilst I adore all things extremely girlie, I can appreciate that perhaps a pastel lilac and baby pink combination won't appeal to everyone. But they have a real charm to them, and the more I look at them the more I really do start to covet them.
The detail in the sweet crepe floral embellishment is of course stealing most of the attention.
So sweet and I love the fact that you can move them around and arrange them at will, or of course wear the pump without them as well should you wish.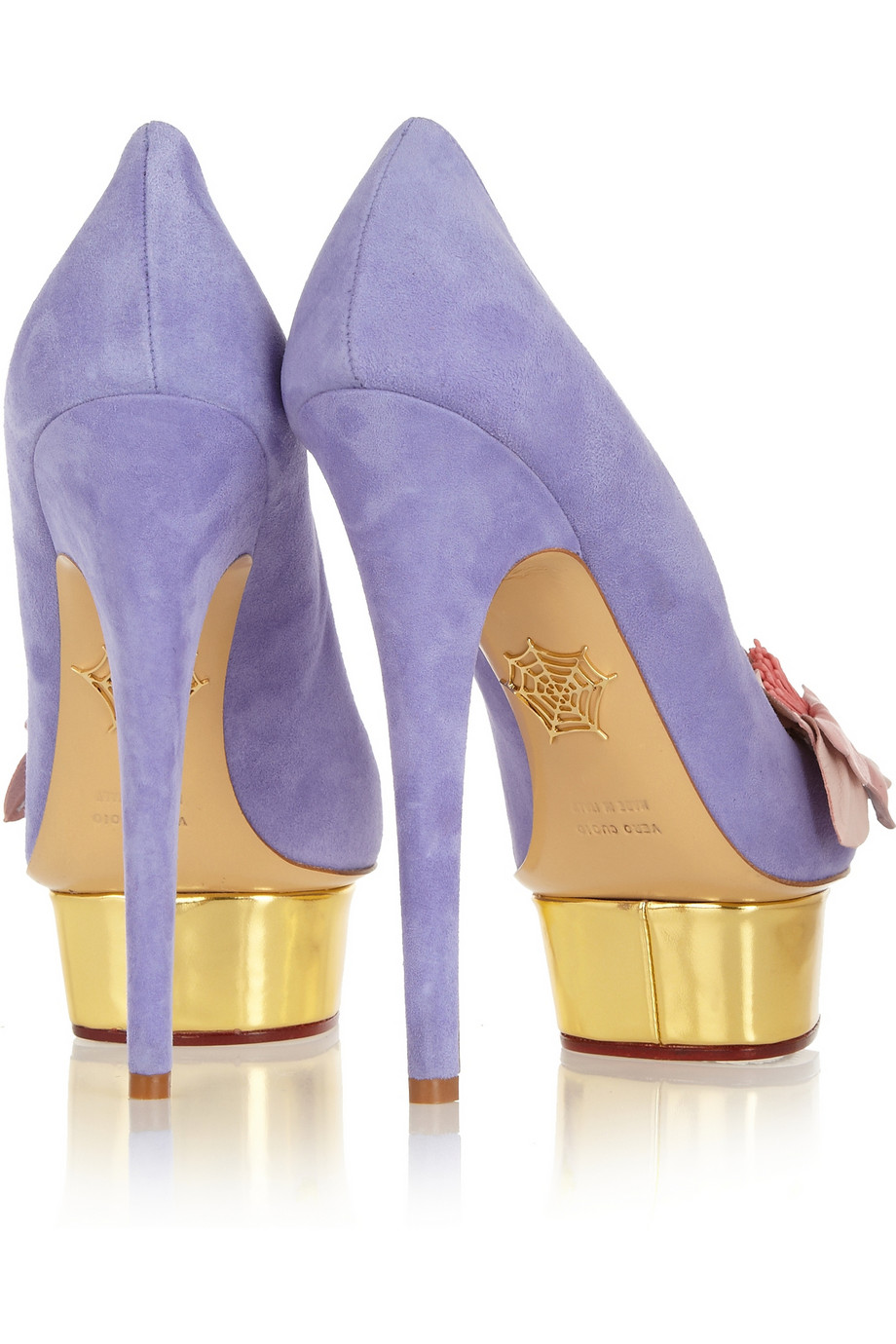 BUY THEM NOW for £625