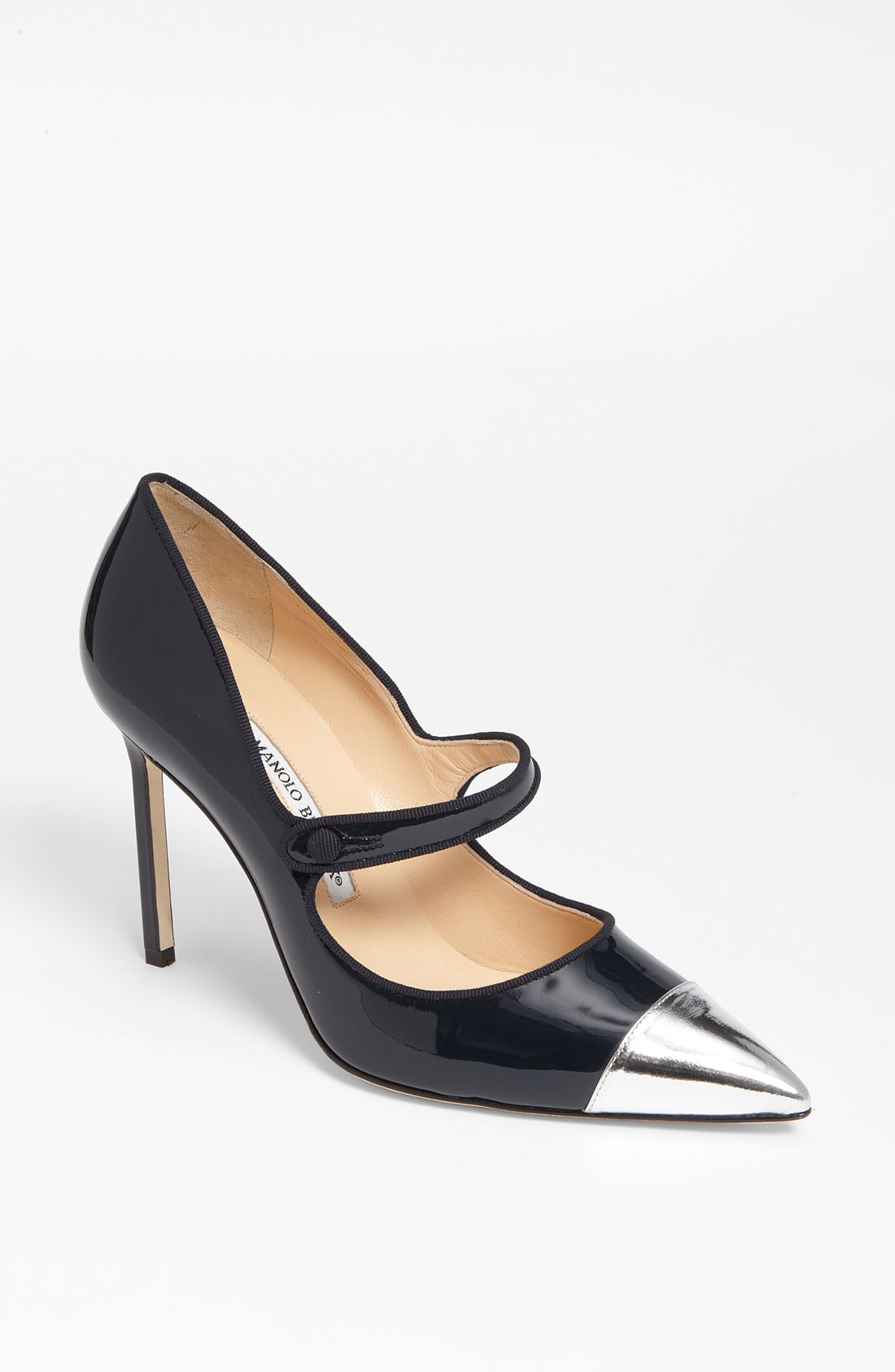 Remember in Sex and the City, when a certain Miss Carrie Bradshaw found the 'urban shoe myth' that was the Mary Jane heels by Malolo Blahnik?
Ladies, years on from then we are still fawning over the Manolo and his fantastic creations - no less than the beautiful metallic toe cap mary jane pumps.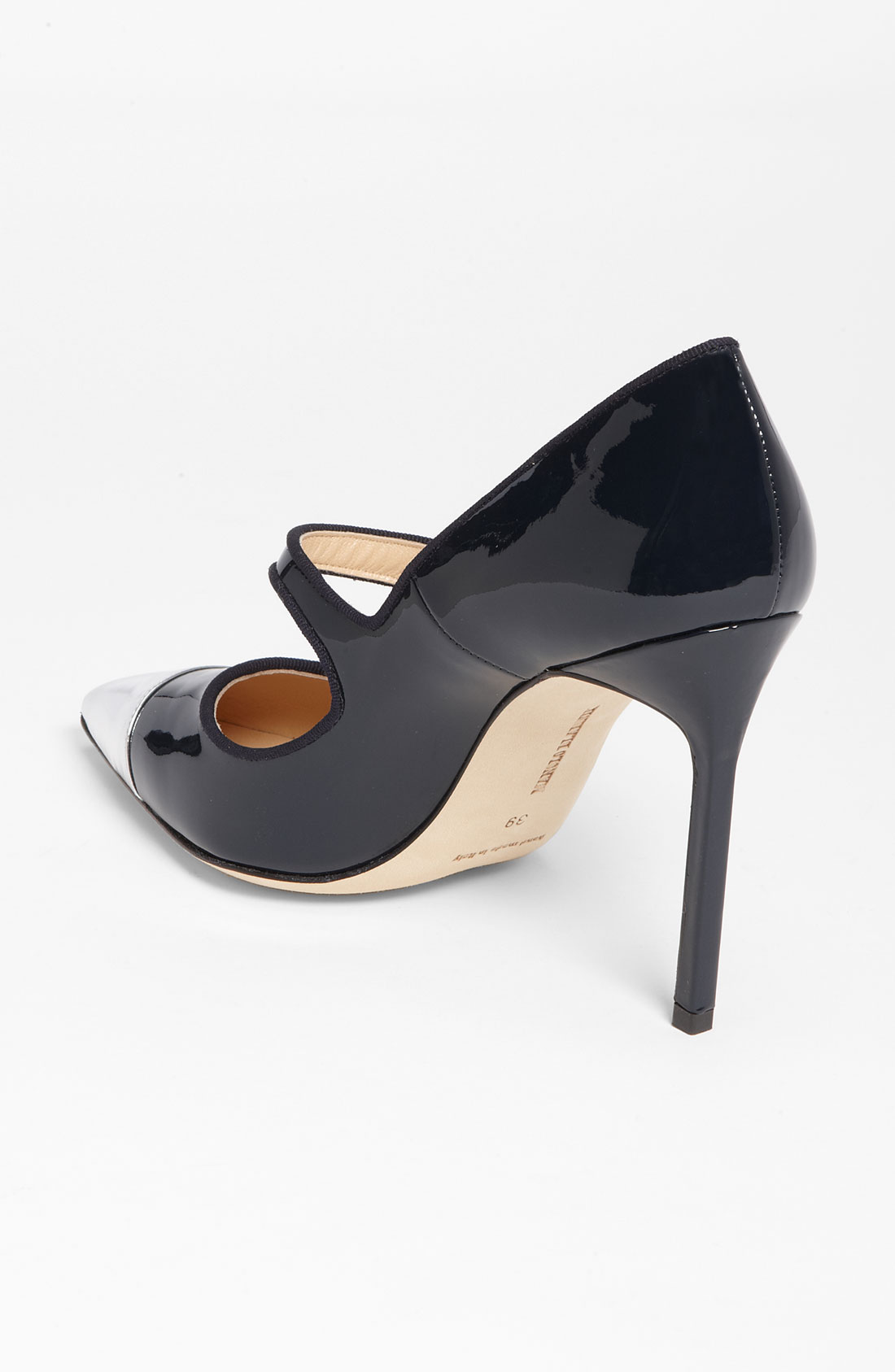 There is something classic and rather oddly almost romantic about the marriage of navy blue patent and silver metal. The heel is also sleek and slim, the overall look a classic, and the elegance of the finished product undeniable.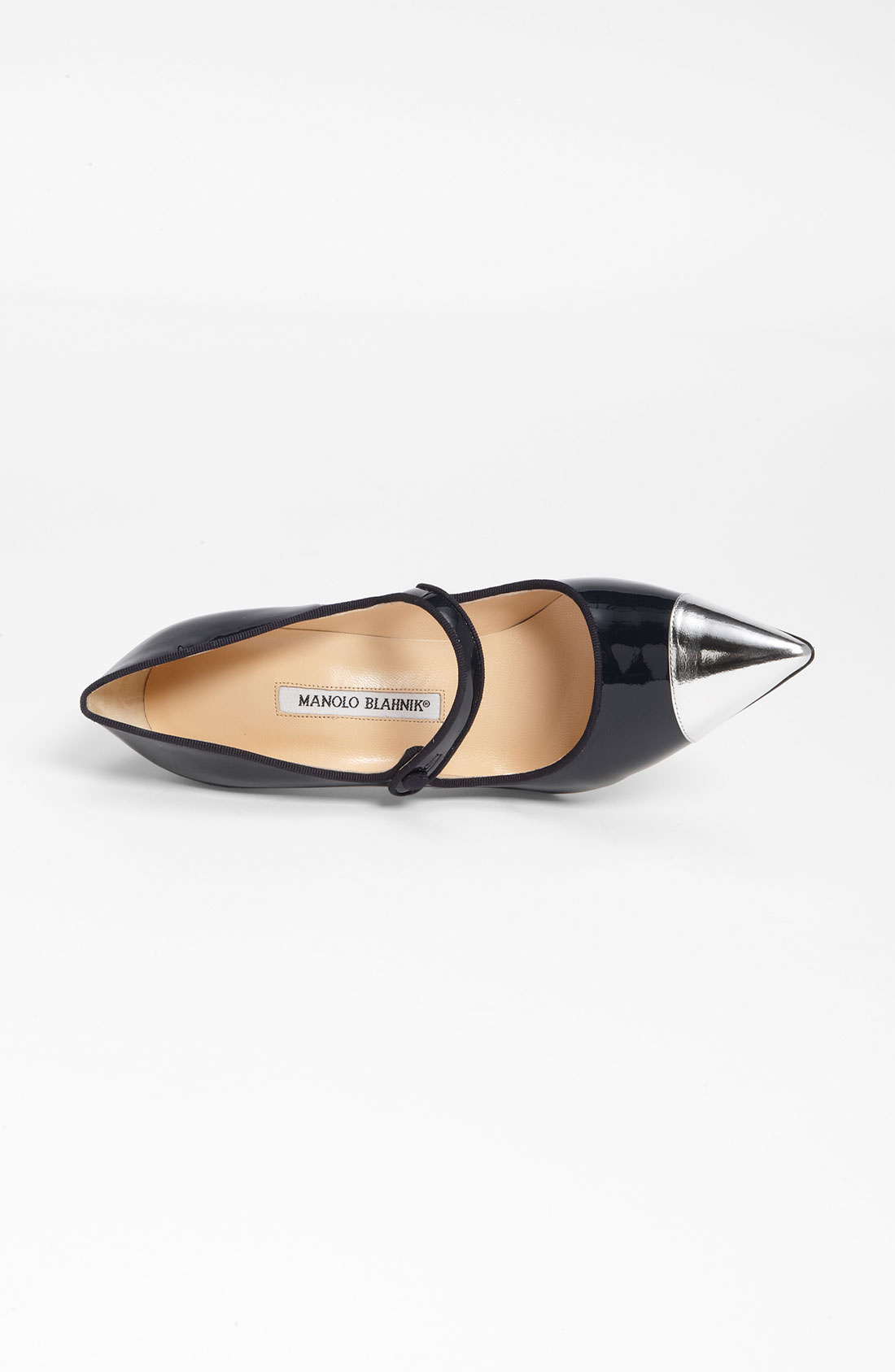 BUY THEM NOW