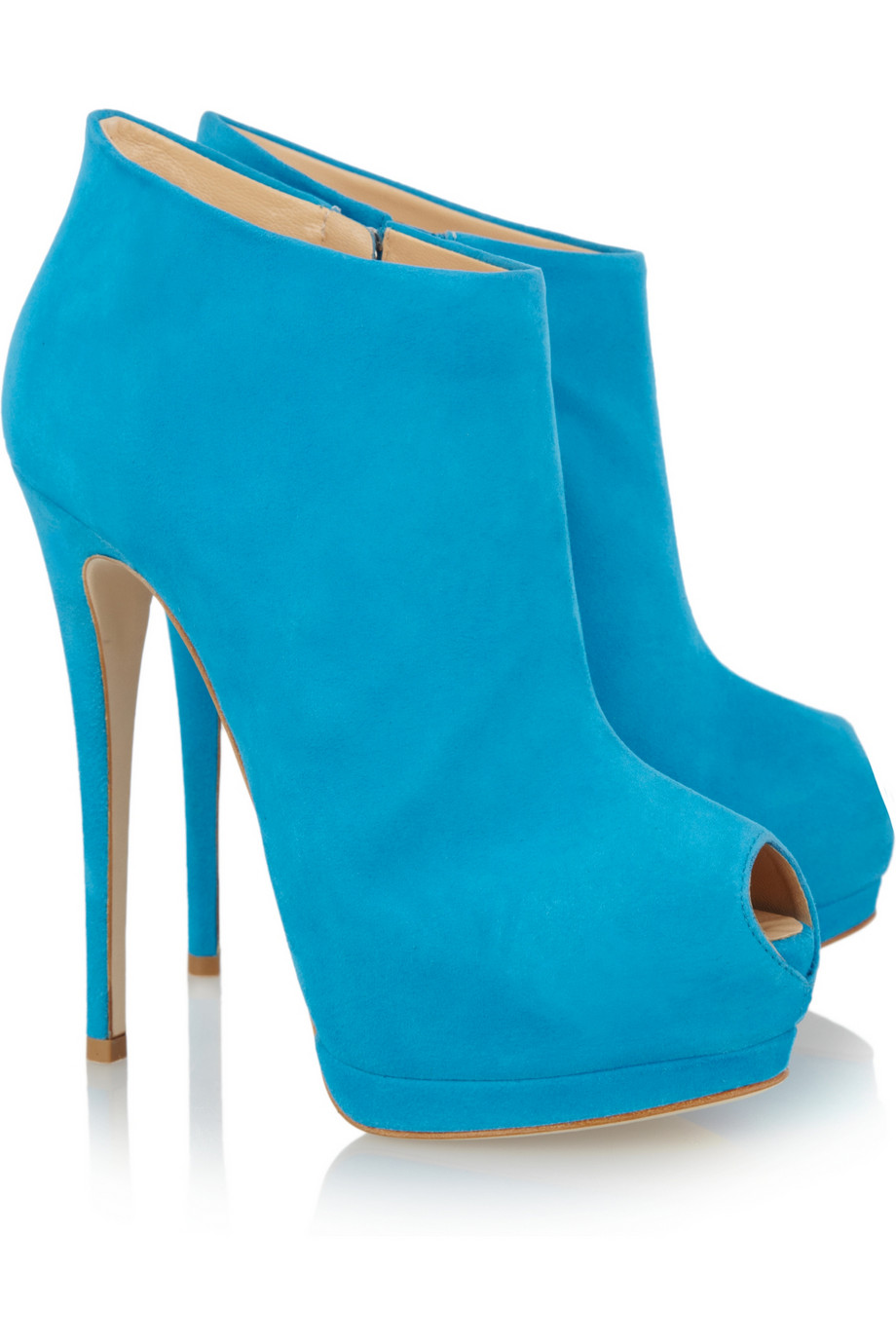 I am loving the bright colours to cheer up Winter time this week - and these eye catching beauties from Giuseppe Zanotti are such a stunning colour and simple shape that I immediately needed to show them to you.
They sport a super high stiletto heel and a double platform, the larger of the two is concealed. They also feature the same teardrop shaped peep toe as preciously seen on the
Sharon Pumps
and
Sharon Slingbacks
posts, so you know that I was always going to love these boots.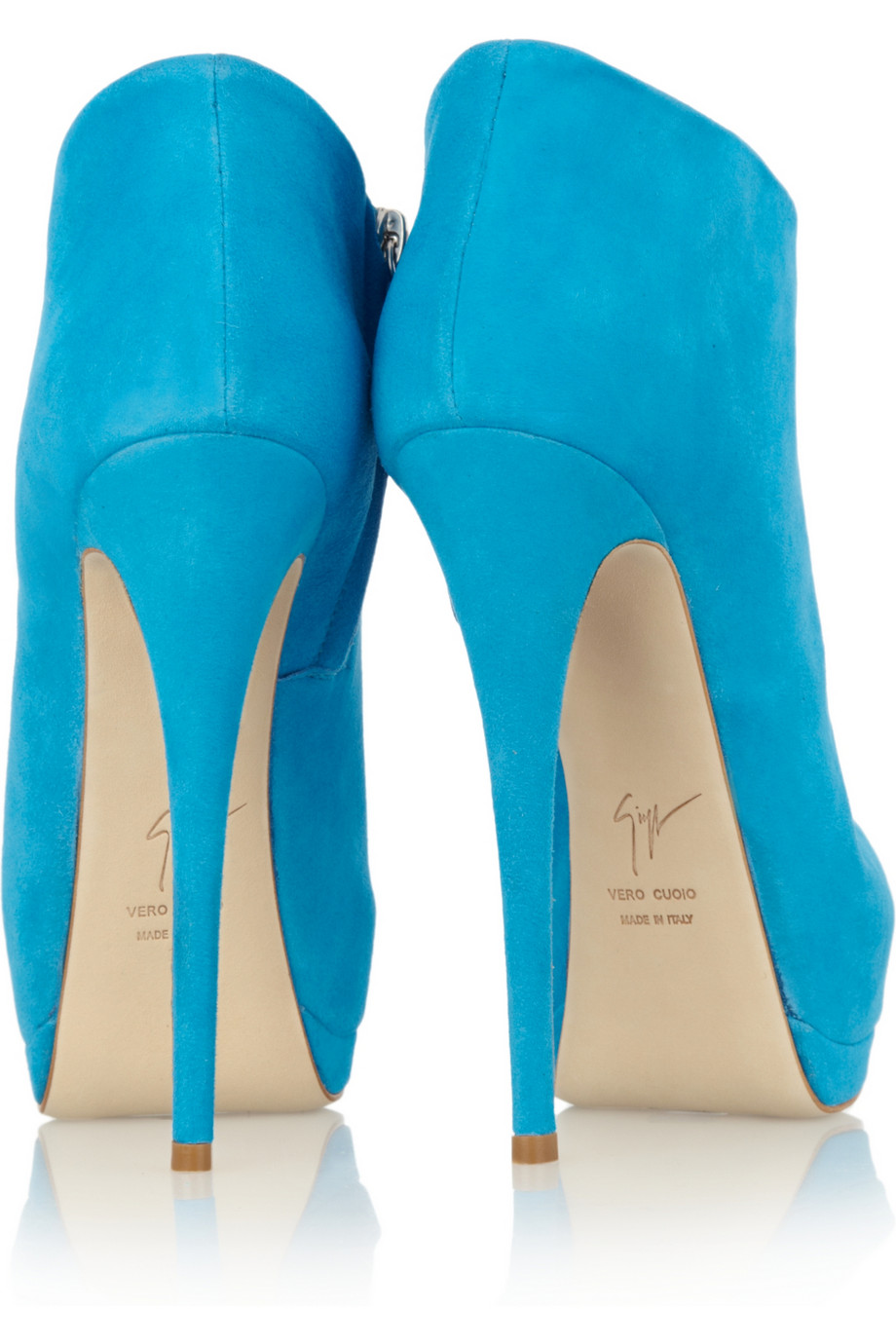 The colour of course is what is selling these to me. This could only perhaps be bettered if they were the rich hot pink of the
Alexander McQueen bow back booties
and even then I think the GZ blue babies hold their own due toe the vibrancy of the blue and the extra height on the heel.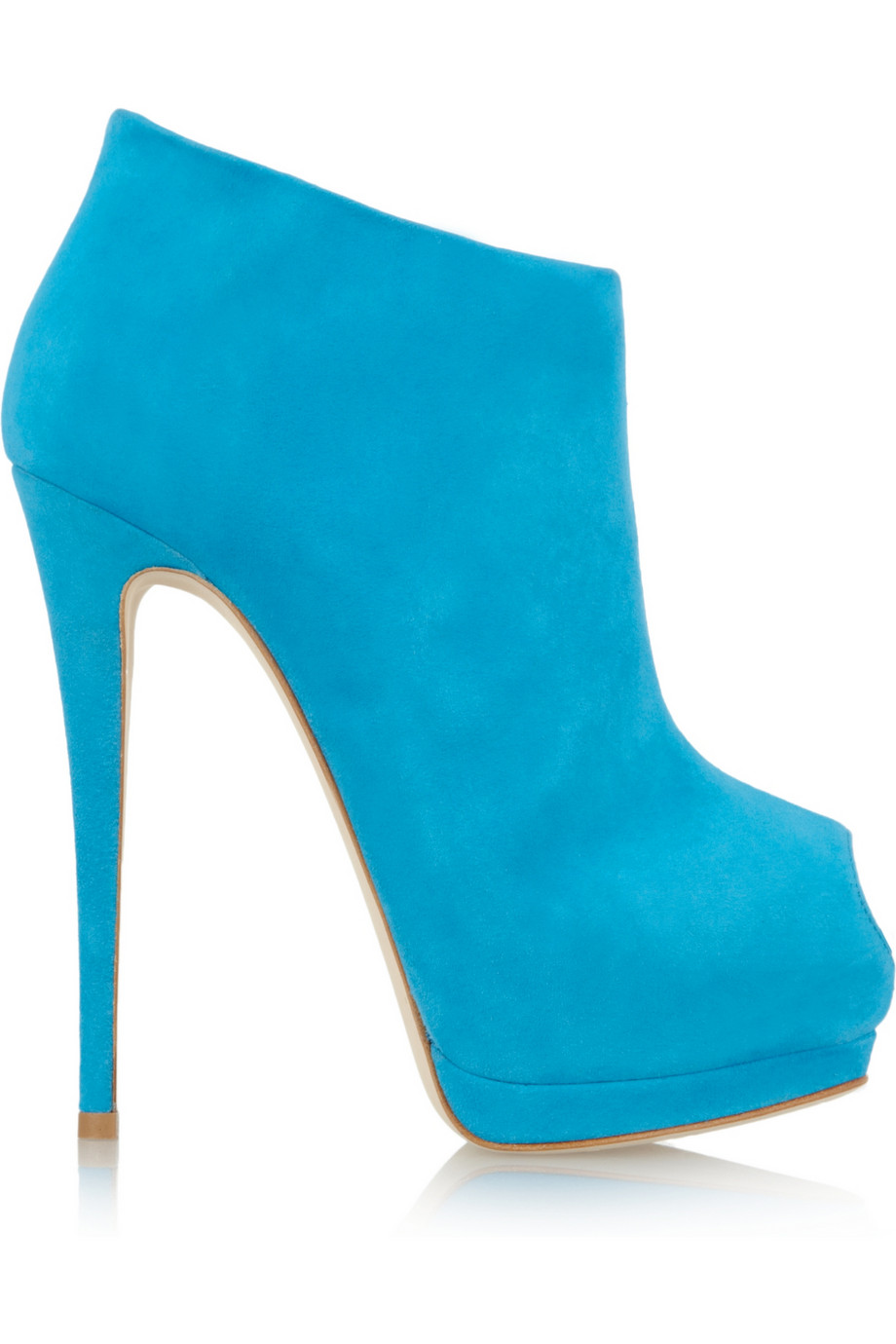 No they are not entirely practical we know (
covered in a post here are my thoughts on Winter and peep toe boots
) but they are utterly amazing to look at and would be incredible to wear. They do cost £585 however and so are not for every budget, but at the very least they are a beautiful way to cheer up a dark Wednesday afternoon. Enjoy! Do you love them? What would you wear them with?
BUY THEM from the Shoeniverse Shoe Shop
Also another quick shout out for my favourite Giuseppe Zanotti Sharon pumps - we have seen them in metallics before but there is now a gorgeous jade green suede version in the Shoe Shop that I thought you might like to see - it's all about GZ and the brights this evening.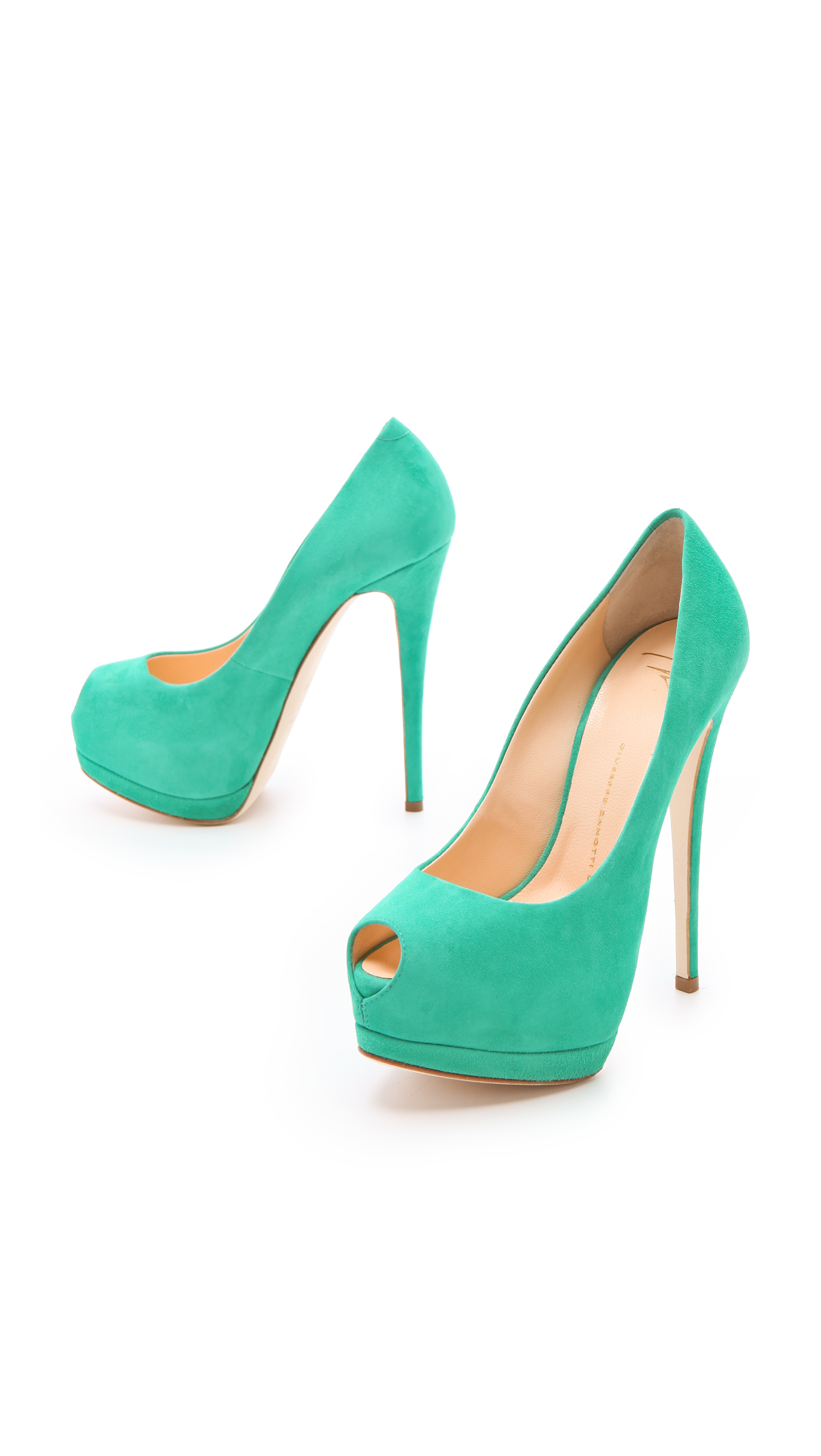 I can't really say any more about these than I have already covered - but if you do want to make them yours then click through and shop for them now at £437.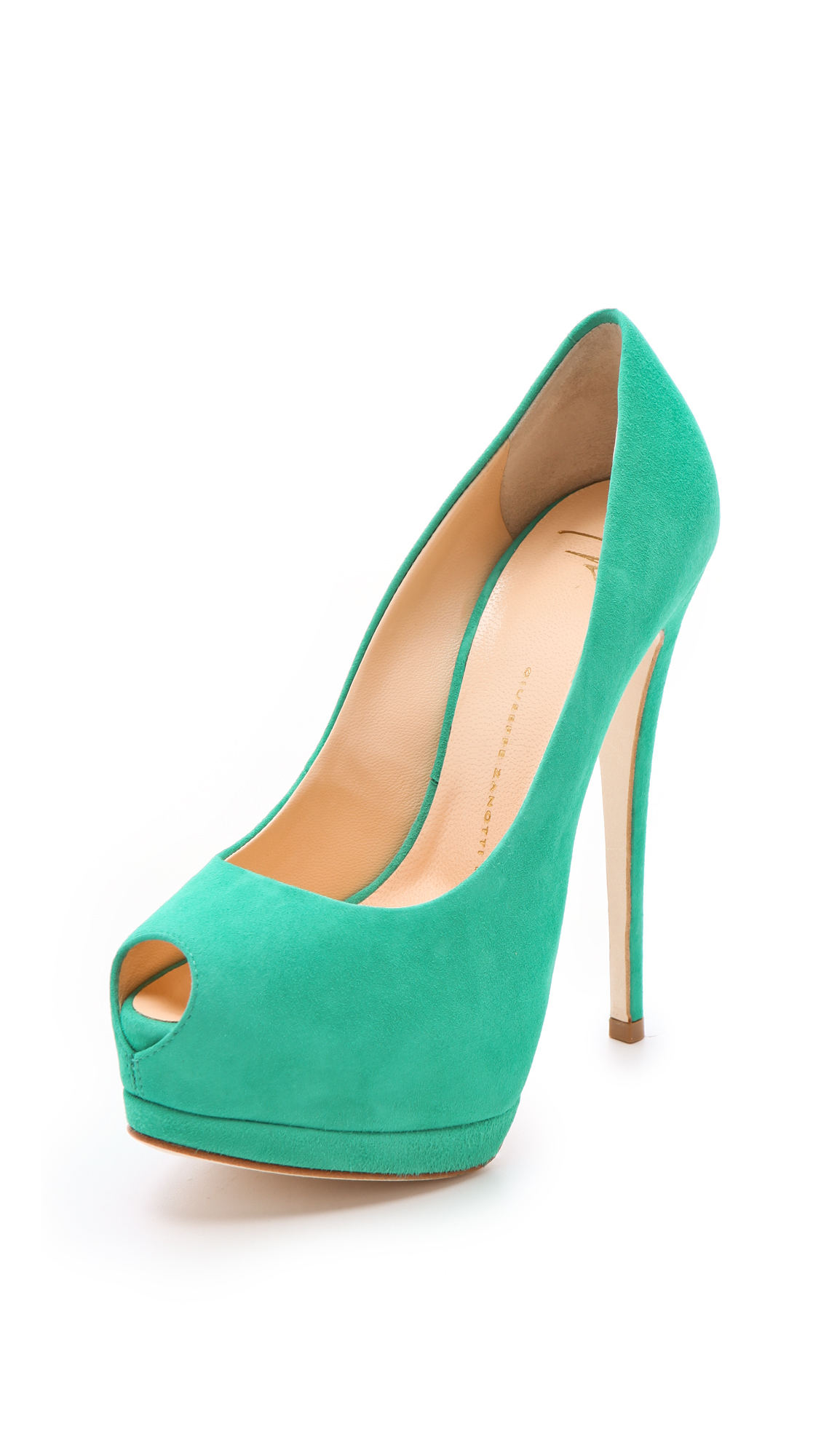 BUY THEM from the Shoeniverse Shoe Shop.