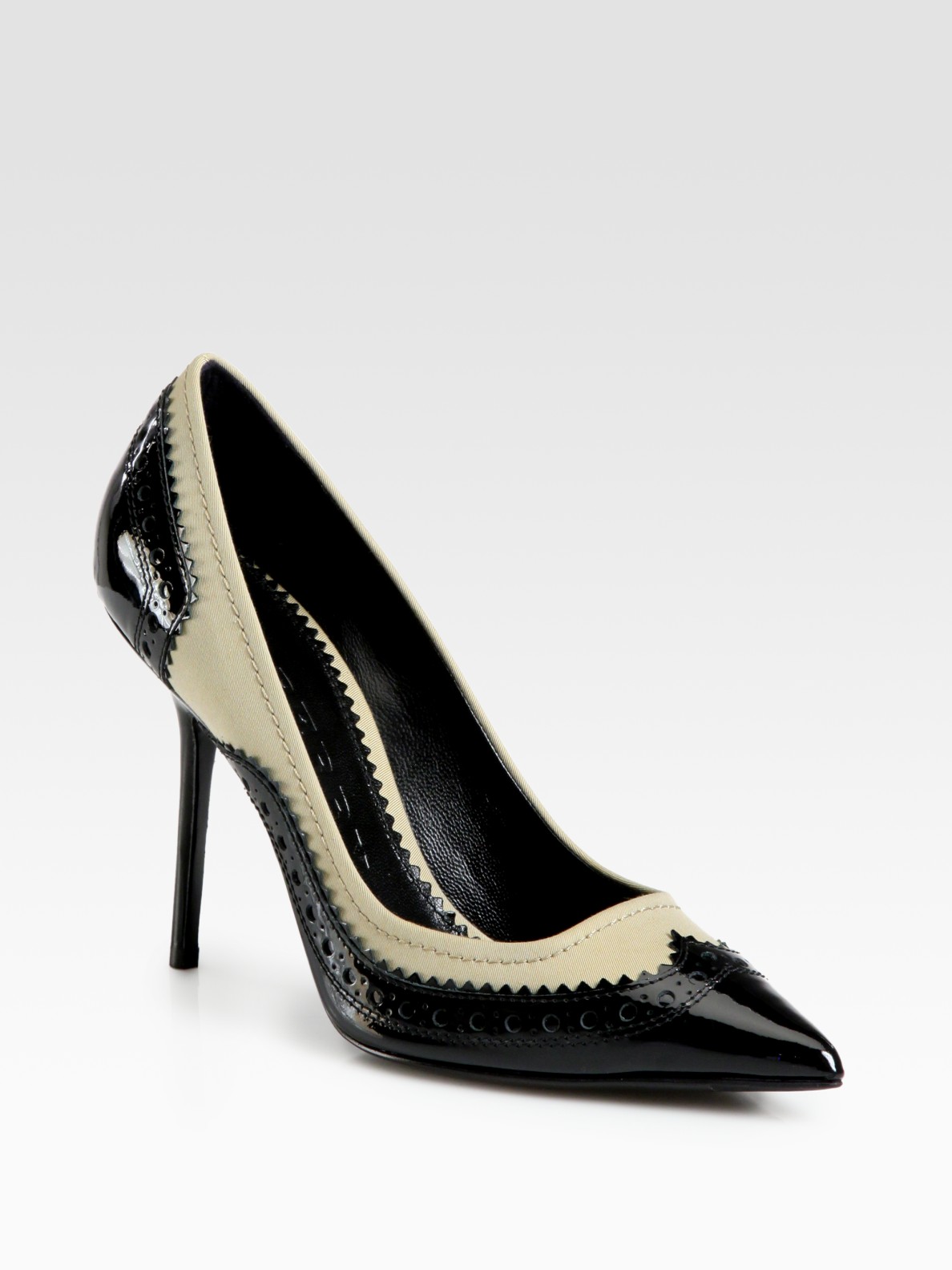 Oh how I love these shoes! They sport all of the usual perforations and wingtip details of a conventional brogue, but in an elegant mixed media pointed toe pump. They are sleek and ready to go to work. I just love the contrast between the rough canvas and the patent leather. Genius!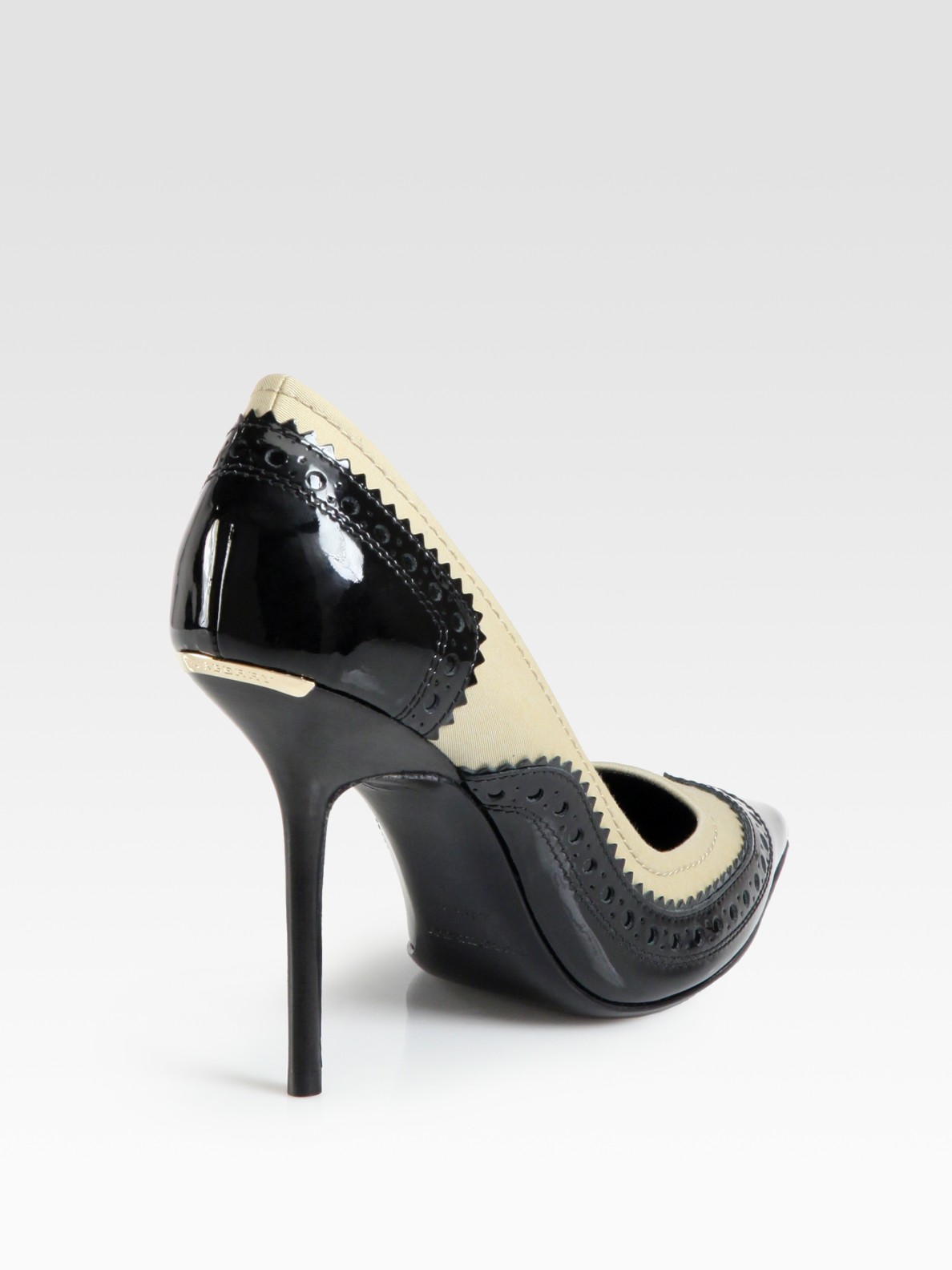 What perfect placement of the little Burberry plats at the top of the heel too - and what a heel! Ultra slim and sexy in a matt black finish.
The real charm of these shoes however is all in the detail...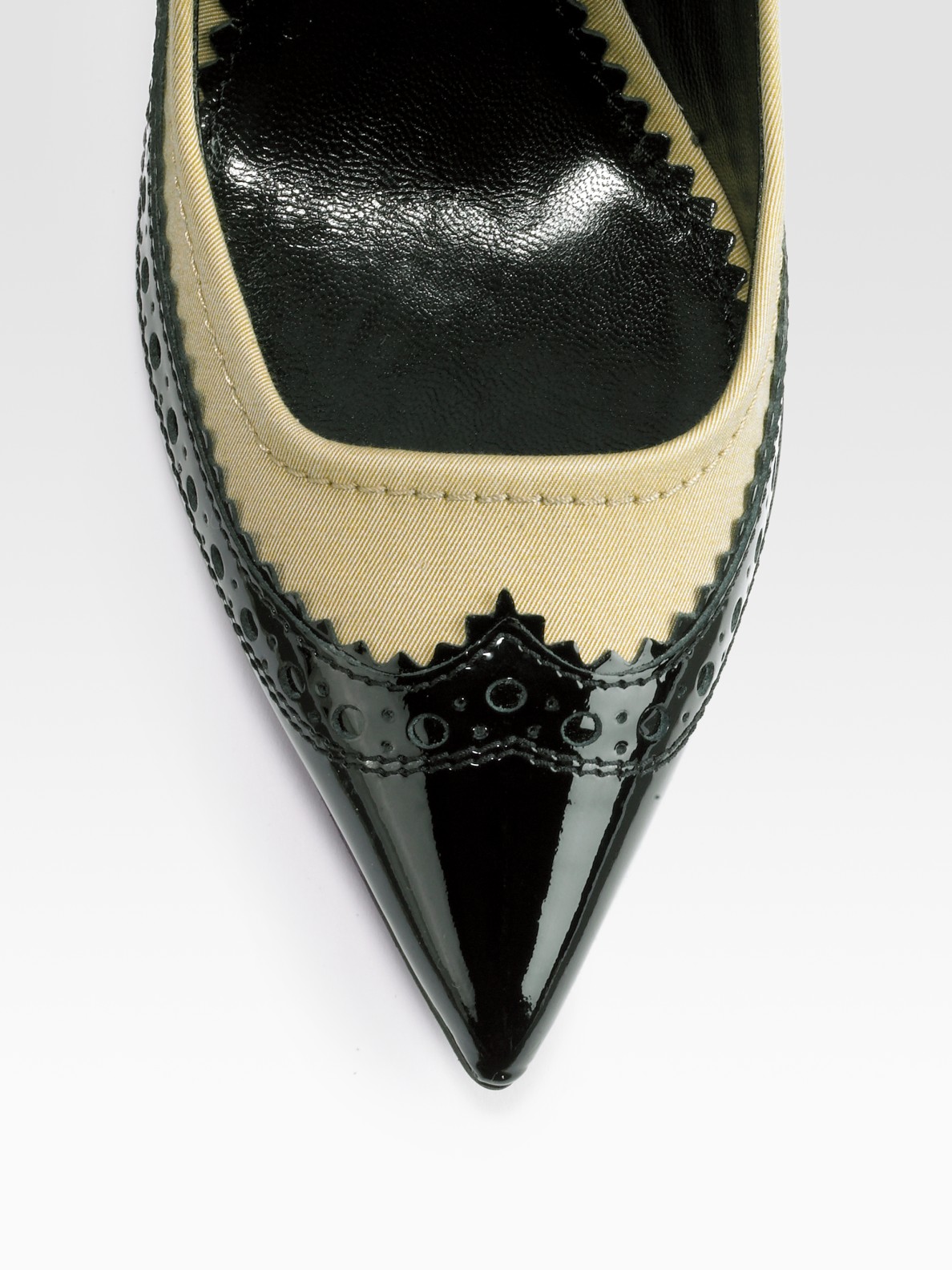 If you love your classics, if you embrace your British country tweeds and pencil skirts then you are going to love these shoes, now available at the shoe shop.
BUY THEM NOW