This week's Friday Luxe comes from the maestro of beautiful shoes, Jimmy Choo. Linda as you can see is something of a showoff. Girlie, flirty and fun, if you are after a little sparkle in your life then Linda is your girl!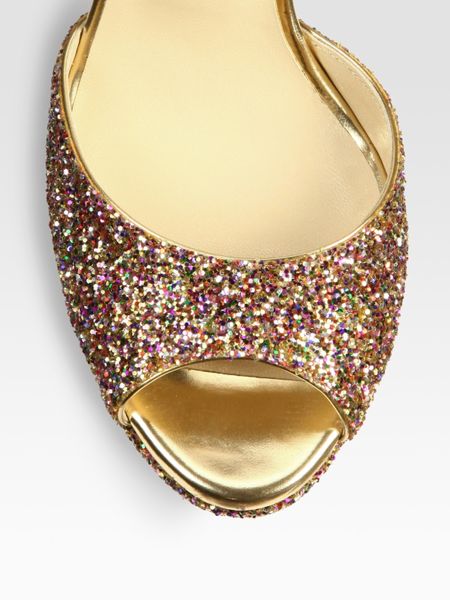 If you
do a Google search for images of these shoes
you will see them in an array of colours, and I particularly like the
teal/turqiouse that's available on pre order only
at the moment from the Jimmy Choo store.
These gold and aurora borealis multicoloured glitter seems to have less availability though making it slightly more exclusive, and I managed to track them down at Saks Fifth Avenue.
Buy Them Now
This is part 1 of 2 for The Friday Luxe this week by the way - check back in 15 minutes for a second TFL from Christian Louboutin and then again at 6pm for how you can get the look on a budget too!