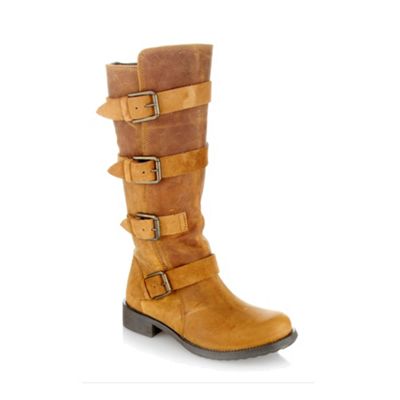 Aren't these boots just adorable? They look warm too - always a bonus at this time of year - and would see you through a shower should you get caught out and about.
I love the colour of them, and as I write this they are on a 25% discount - sorry if this is finished when you are reading this. Original price is still under £100 though so even if you don't get the discount, you can be assured that they are a fantastic buy for the price.
I love tan boots and buckle boots... so it's nice to step away from the party heels to show these off! New in at the Debenhams website, if you are in the market for new tan boots then please take a look as they might be just what you have been looking for!
Buy Yours Now - £67.50 // £90.00