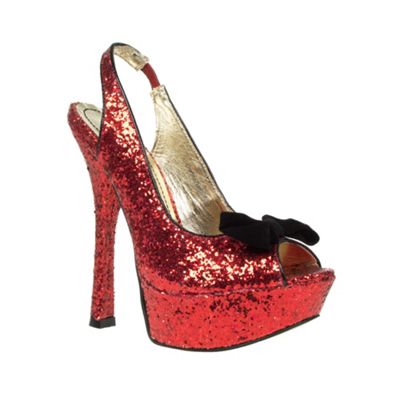 If you love the red sparkly slingback look but need to watch the pennies, then you can head over to Debenhams and get this week's Friday Night Bargain Alert pick from Glitterati for just £30.
They feature a huge platform, all over glitter and a sweet velvet bow on the vamp - just perfect for dancing the weekend away!
Buy Yours Now
And that's your lot from Shoeniverse for the week - but remember there are still updates of pretty Shoe Porn via Tumblr plus other updates via Facebook, Twitter and the Daily Shoeniverse. See you monday!