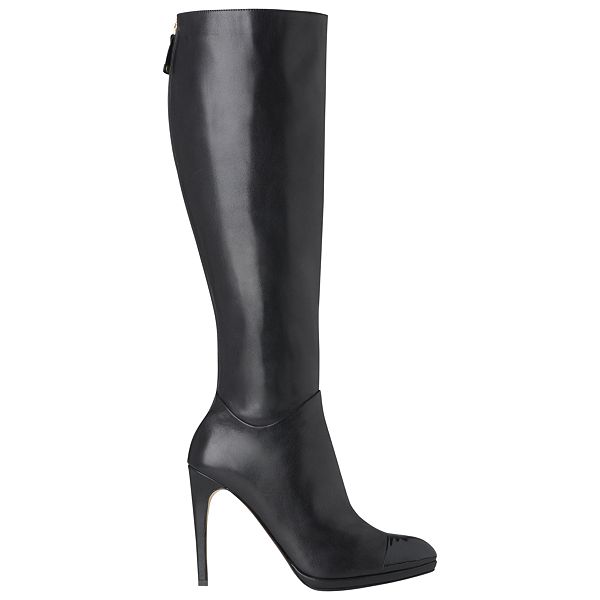 Moya is a knee high form fitting boot by LK Bennett and they are really really gorgeous to look at. Fantastic sleek lines - and yes the toe cap is patent, just to make them a little different, let's try and show this a little better in the next image.
They really do ooze class and timeless, classic style and the twist of the super high shine toe is just darling. They do also come in a taupe suede (you can click through to view these on the John Lewis website) but I am not going to show them here just because they simply do not work nearly as well in the other colour. The Line is also not as crisp in the suede and I wish they had stuck with a smooth leather finish, because the colour itself is actually gorgeous.
Anyway you can choose whichever one you love the best and if you want to add them to your collection then be fast as I can imagine this style selling really well.
Buy Yours for £395.00