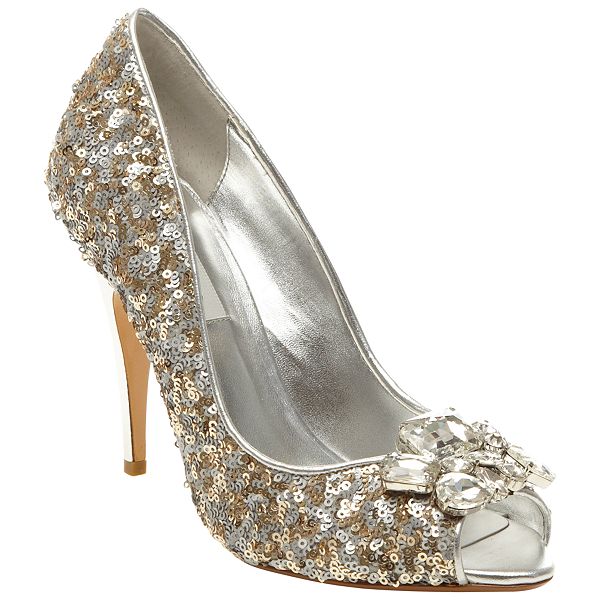 Yes they do immediately make me think of Cinderella, and they are ridiculously over the top, but sometimes on a cold Autumn day you NEED something pretty and sparkly to distract you from the daily grind. Today, this is generously provided to you courtesy of Denby by Dune.
I have not met these shoes in person so I will head into my local Dune soon and see if they have them in stock. In pictures at least they look absolutely stunning, with the sweet silver lined peep toe, silver piping, and of course the gorgeous gemstone embellishment a the front. They really are a very pretty little pair of shoes.
The metal tone heels are also really cute from the back view too.
Do you love them?
Buy Yours for £99.00