These shoes are listed as hot pink, but they are slightly more of a ducky tone, just for those girls out there who like their pink tones to be a little more subtle! I started off with the back view because I am seriously very much in love with the shape of these shoes, and if they look this good from the back then you know you are on to a winner. There is also a gorgeous brogue styled bow on the front...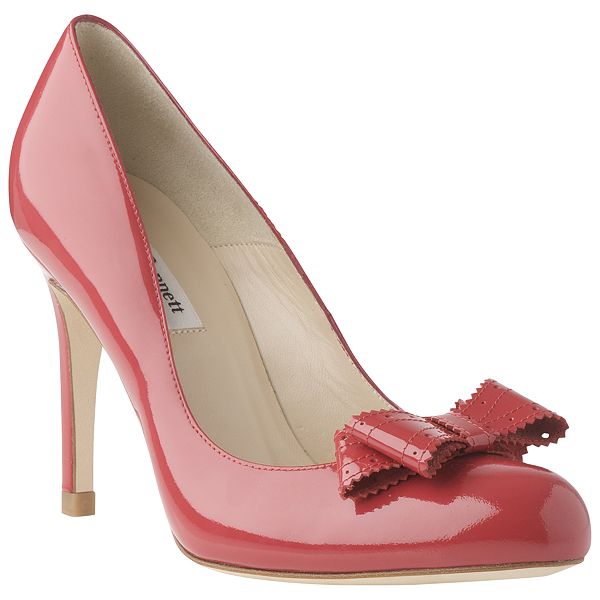 So very sweet. See, even MORE PINK SHOES!!! But they are too pretty to ignore them all, so I am afraid the pink shoes will continue to haunt me both in real life and on my blog!
The round toe court shoe is based on the company's hugely popular Shilo design, ready for the office or a big night out. Darcia is elevated by the little details, like the intricate bow trims with brogued edges.
If that wasn't enough to stand out from the crowd, the highly wearable 9cm stiletto heels should seal the deal.
If you love them then why not go ahead and make them yours?
Buy Yours for £195