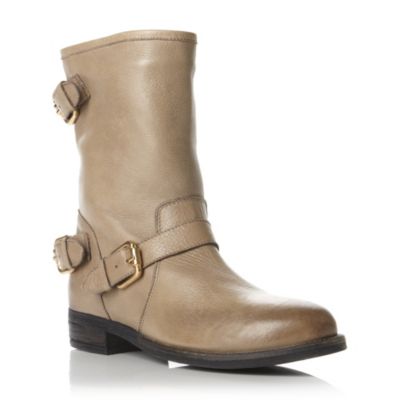 As you know I love biker boots and these neutral ones new in at Dune are just my style.
They feature gold buckles and would be perfect to see your summer skirts and dresses into Autumn when the dreaded tights need to come out to play and sandals are no longer practical.
They can be yours for £120 - click the image to view and buy if you like them, and the style is also available in black and you can buy that from the official Dune online store also.
I seriously want these boots... another pair to add to the list!