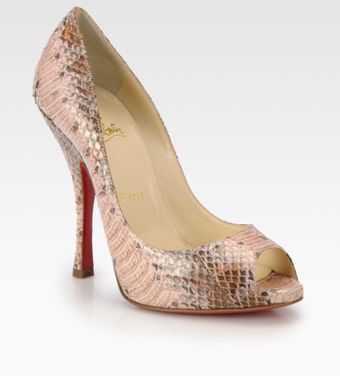 Time for some Loubies for a Friday lunchtime... after all it is almost the weekend.
This style is called Marilyn, and this is the pink version, but they are also available in ivory.
Sexy yet elegant, these beautifully styled peep toe pumps would make any day an occasion. Love the delicately hidden platform and the ever so slightly fluted heel.
They are £745.70 and
you can get yours here
if you are lucky enough to be able to buy them.
If you are I am extremely jealous by the way - these are an amazing pair of Louboutin's!