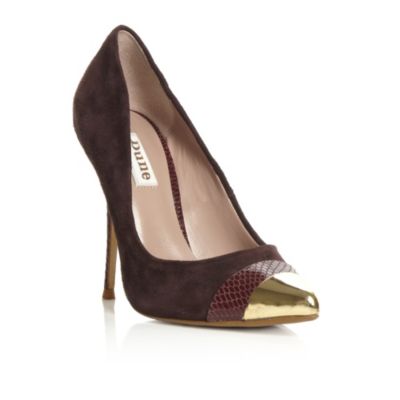 I have a very busy week so excuse my slightly shorter than usual posts as these are all being queued in advance!
Balmoral are new in at the Dune website and are gorgeous - they also come in black if the dark red isn't really your style. I adore the double toe cap feature, and they have such a sleek overall finish and look that I can't help but think they really would make the ultimately stylish office shoes.
They can be yours for £90 - click the image for the full specs and to buy them online now.