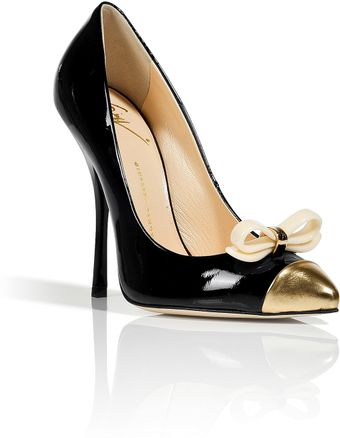 These were originally featured on the old Shoeturn tumblr, but after all the technical issues were a bit of a 'lost post' - so I am resurrecting them as they deserved more attention!
I cannot say how much I adore these shoes. I do wish there was a cherry red version, or maybe a nude suede too, but the black is more than sufficient when you look at
that bow
.
Simply delicious.
I love how elegant Giuseppe Zanotti's shoes are, the sweet golden toe cap, the heel is divine as well. I would love to be able to wear these to work.
If you would like to buy them, they are available at Shopbop and can be yours for £505 - click the image now to visit the Shopbop website and buy them now.