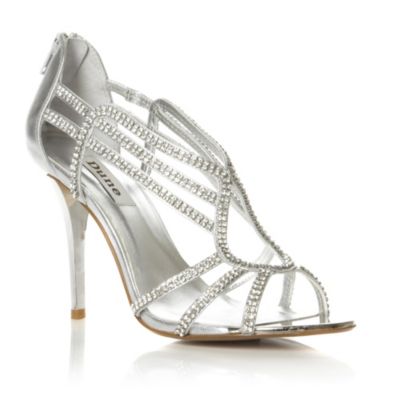 I saw these over at Shoe Studio and thought they were so sweet and pretty that they deserved a quick mention!
These are called Harlow and are actually by Dune, but I spotted them in the New In section elsewhere and wanted to highlight them. They can be yours for £135.
I adore silver shoes, and I love sparkly things, so these truly push my buttons on so many levels. They are dainty, elegant and have more than a hint of Jimmy Choo at a mere fraction of the price.
Click the image to buy yours - timelessly elegant evening shoes that you can wear for years to come!