I love these, very cute and quirky, whilst still elegant and wearable.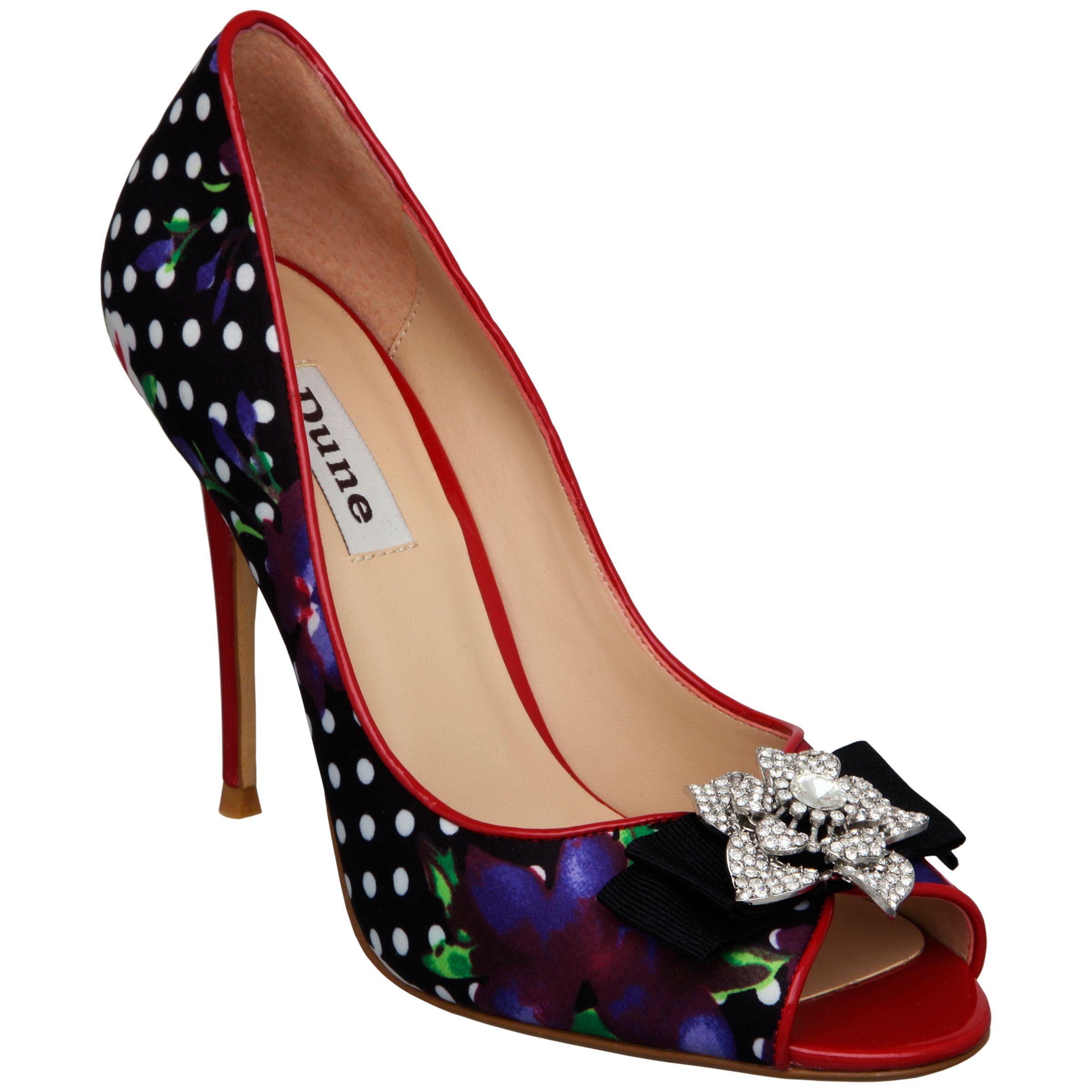 Add a unique touch to an elegant outfit in this print peep toe court. Features an all over polka dot and floral print with a patent red trim. The glamorous diamante brooch and 11cm heel finishes everything off in style.
Details:
Heel Height: High
Style: Satin
Code: 0094332
Available online at the Dune store for £90 - click the image above to buy them now.