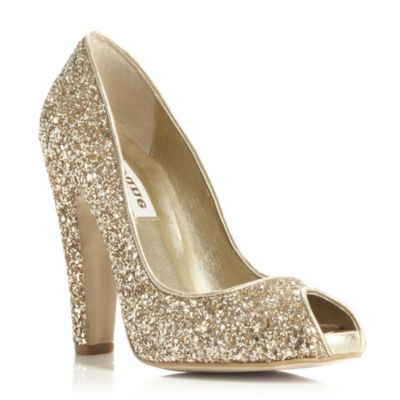 These are new in on the Dune website and I am rather fond of a bit of glitter around lunchtime...
The heel is quite sturdy and the concealed platform pairs with this to give what is actually a deceptively high shoe.
I adore them, and would love to pair them with skinny jeans and take them shopping with me.
If you love them too they can be yours for £85 - click the image to see more and buy yours now!